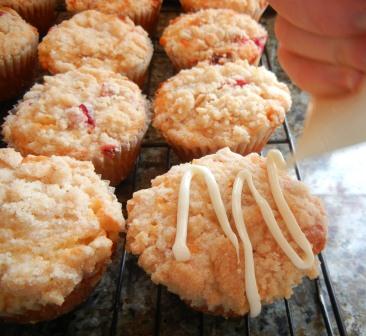 White Chocolate and Cranberry Muffins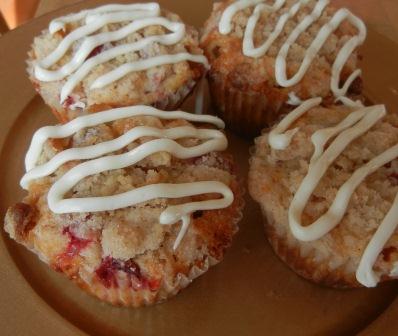 While making these "Holiday" White Chocolate and Cranberry Muffins I get visions of my kids… all sweet in their jammies and slippers… waiting patiently at the breakfast table…. Smiling… Ready to start the day… plans to hold hands as we skip through the meadows in search of the perfect Christmas Tree.
Cue the choir of Angels~
And then reality hits…
One teen shuffles into the kitchen in boxers and a t-shirt…. Hair on end….grunting
The other one is still asleep, and will be for another 4 to 5 hours
And the little one? She ate a box of crackers when she got up at 6, so she's not hungry (and doesn't want "Things" in her muffins)
So… the muffins are for me….
And if you make them… they can be for you too.
Actually, these sweet tart muffins would be a fabulous addition to any potluck or buffet table during the holidays. The chopped up cranberries make a nice counterpoint to the sweet white chocolate… and the streusel on top makes me very very happy. You can drizzle more white chocolate on top if you want to gild the lily…(make them fancy)
Enjoy!
White Chocolate and Cranberry Muffins Recipe

White Chocolate and Cranberry Muffins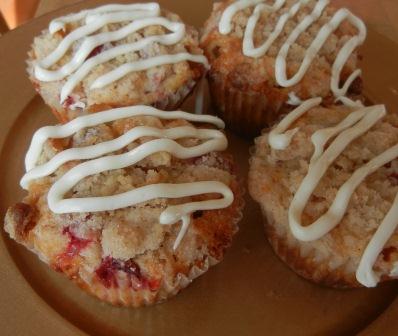 Ingredients
2 cups Unbleached Flour
½ cup Granulated Sugar
¼ cup Brown Sugar (I like dark brown, but use what you have)
2 ½ tsp Baking Powder
¼ cup Melted Butter
¾ cup Milk (I used lowfat… )
1 egg
½ tsp Lemon Zest
1 ½ cups White Chocolate chips
1 ½ cups Cranberries… I used Fresh and chopped them up a bit
Streusel Topping:

1/3 cup Flour
½ tsp Ground Cinnamon
1/3 cup granulated Sugar
4 tsp. Butter
Instructions
Preheat oven to 375 degrees Fahrenheit
Load up a muffin pan (or 2) with 18 regular sized paper muffin liners. I would give them a quick spritz with the non-stick spray stuff. The white chocolate loves to stick.
In a medium bowl, combine all the dry stuff….. flour, sugar, brown sugar, and baking powder. Just stir it up a bit.
In another bowl, or measuring cup, combine the wet stuff…. Milk, egg, melted butter and lemon zest (yes, lemon zest is damp, so we are calling it wet). Use a whisk to stir it all up.
Here comes the tricky part….. pour the wet stuff into the dry stuff… stir it up just a bit.
Add the white chocolate chips and cranberries…. Stir until just incorporated.
DON'T OVERMIX
Use your ice cream scoop with the thumb release (you have one, right? We've talked about this before) to scoop muffin stuff into the muffin liners
MAKE THE STREUSEL
Put the dry ingredients… flour, sugar and cinnamon… in a bowl
Cut the butter into pieces, and add it to the dry stuff…. Kind of mush it in with a fork or a pastry blender. I use my fingertips. You want the stuff to look like wet sand that can be pressed into lumps.
Sprinkle the streusel bits (lumps and crumbs) over the muffin batter.
Bake 23 minutes (stick a toothpick in…if goo comes out, bake an extra few minutes)
Take out of the oven, and let cool on a rack for a few minutes in the pan.
If you want to drizzle with White Chocolate… melt ½ cup of white Chocolate chips in a microwave safe dish (30 seconds on ¾ power, stir, repeat, stir, repeat…. Until it's melted) Scrape the melted chocolate into a piping bag or plastic baggie … cut a small opening….
Using your fabulous artistic talent… drizzle the chocolate on.
Eat
https://angrybakery.com/white-chocolate-and-cranberry-muffins/
Love this Muffin Carrier….
Carry up to 36 muffins or cupcakes in this snappy carrier that assembles into one pile, or can be separated for serving.
Snapware Snap 'N Stack Cookie and Cupcake Carrier – 3 Layers Holds 36 Cupcakes
&
Step By Step Photo Instructions
 Mix the Dry Ingredients…. Add the Wet Ingredients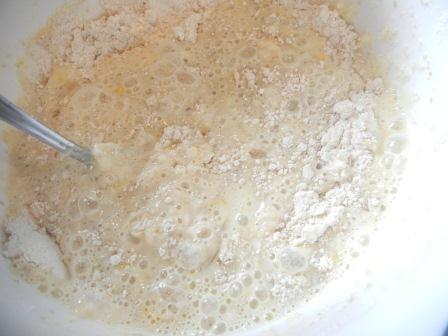 Chop the Cranberries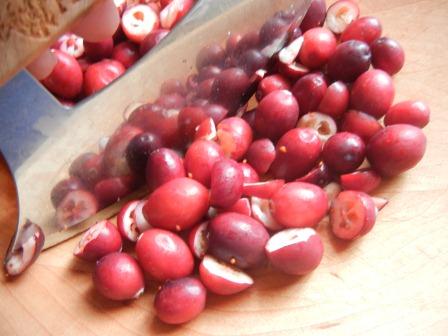 Add the Cranberries and White Chocolate to the Batter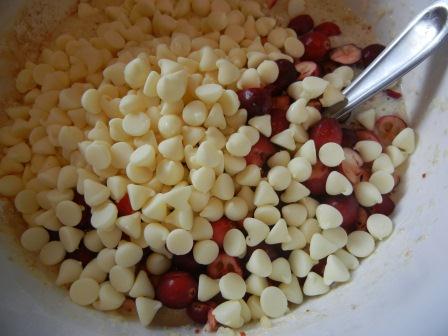 Scoop the Batter into the Prepared Muffin Liners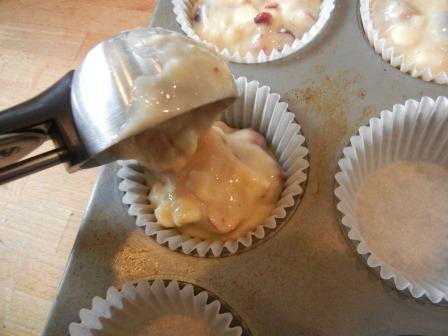 Fill Each Muffin Liner about 3/4 Full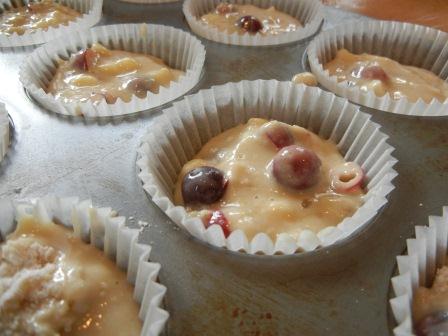 Prepare the Streusel
Mix the Dry Ingredients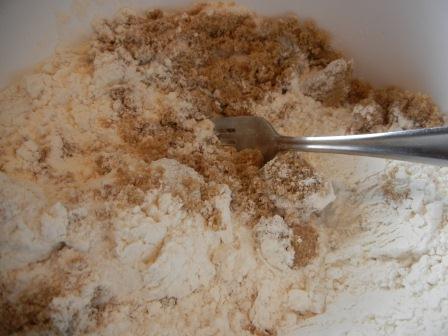 Cut in the Butter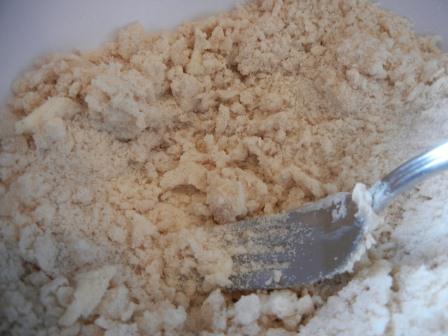 Sprinkle the Streusel on the Muffin Batter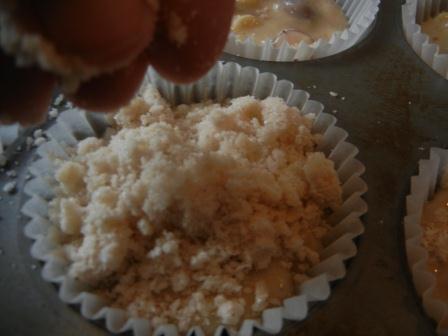 Bake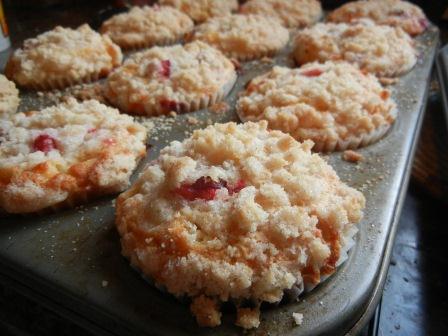 Melt White Chocolate and Put in a Piping Bag or Zipper Bag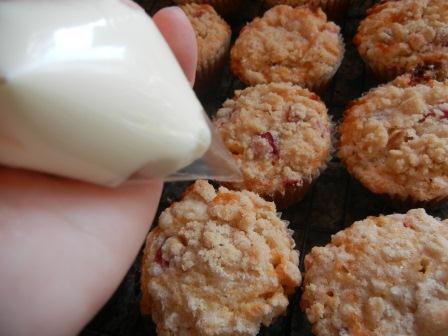 Squeeze Over the Muffins in a Fantastic Pollack-like Pattern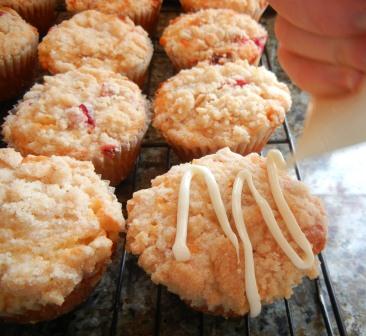 EAT… then go find a Christmas Tree….