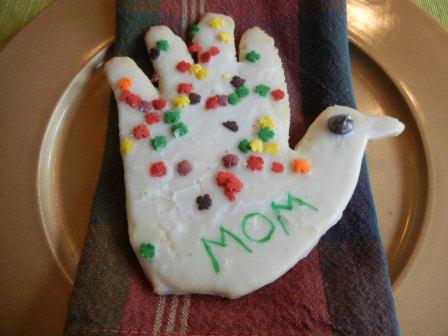 Turkey Sugar Cookies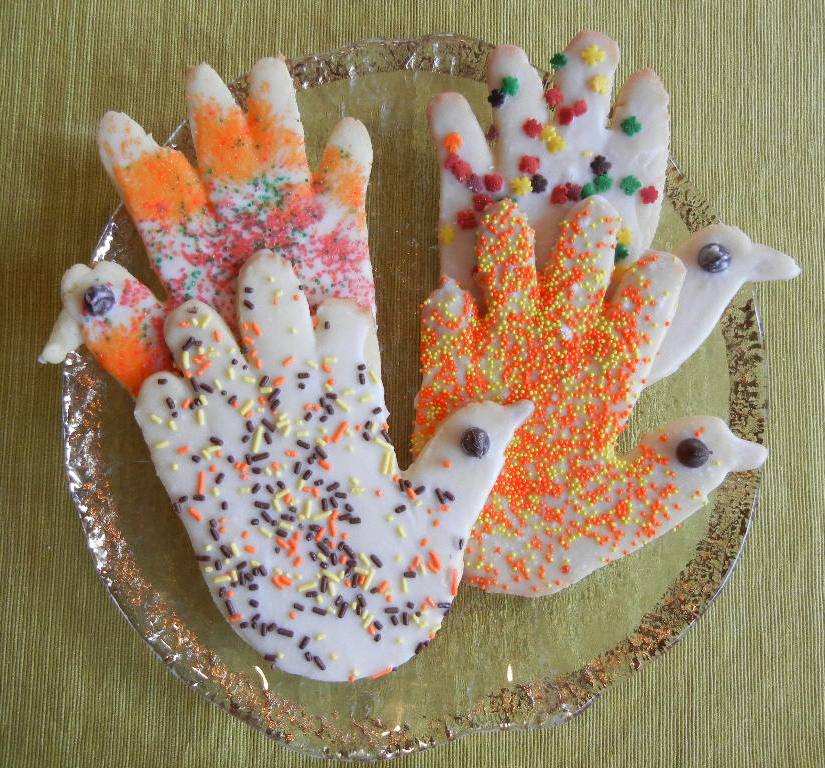 This time of year takes me back to Elementary School… we used to prepare for Thanksgiving by coloring Turkeys. (We also talked about Pilgrims, but I never could get my head around why they landed on a rock.) Back to the Turkeys…. To draw a Turkey the teacher would have us trace our hands, and then we would add eyes and a beak. The more artistic among us would add feet. Funny, the feet never looked right….. (and truth is, as a suburban California kid, I really had no concept of what a real turkey looked like… what kind of bird has 4 feathers?) These Turkey Sugar Cookies are a spin-off of that traditional Thanksgiving Art Project. Make a hand pattern from one of the children in your life… make up some sugar cookie dough (my Basic Sugar Cookie Dough Recipe just HAPPENS to be perfect)… Trace, Cut, Bake and Decorate! If you are feeling particularly ambitious, you can use these as place cards at the Thanksgiving Table…just write on the names with Frosting. These cookies are sweet to look at (guaranteed to make the grandparents smile), and delicious to eat. Happy Thanksgiving!! Enjoy!
What Do You Need to Make Turkey Sugar Cookies?
You don't need much to make these Turkey Sugar Cookies. Just a few simple ingredients, and you are good to go. Might I also suggest….. If you are dealing with young children, make the dough in advance, or spread the project out over 2 days. Some kids are really only interested in the decorating part…. you be the judge on how involved your people want to be.
A Hand to Trace-preferably a child, but someone who is a child at heart will do.
Cardstock or heavy Paper- Trace the hand on Card Stock or Heavy Paper…. printer paper is a bit flimsy.
Sugar Cookie Dough – use your Aunt Edna's Famous Cookie Dough Recipe… or my Basic Sugar Cookie Dough Recipe… either way
Frosting/Icing-I use a simple Powder Sugar with Milk or Lemon Juice Icing, but you can use the Icing Recipe of your choice. You can also use the stuff in a can or a squeeze tube.Sque eze tubes can be fun.
Sprinkles-  Fall colored sprinkles… or whatever you have left in the back of your cabinet…. (sure, pink turkeys are a bit funky, but if that's what your daughter wants… who are you to curb her artistic excitement? She has a vision… go with it)
Do you Need SPRINKLES?
Wilton Pumpkin Candy Sprinkles
Wilton Pumpkin Spice Candy Crunch Sprinkles
Oasis Supply Halloween, Fall, and Thanksgiving Sprinkle Shaped Cake Topper Quins, Autumn Mix, 6 Ounce
Fall Leaves Shapes Bakery Topping Sprinkles 8 ounces
Autumn Nonpareils Sprinkles Bakery Topping 8 ounces Fall color nonpareils
&
Step By Step Instructions
Trace a Hand on Cardstock or Heavy Paper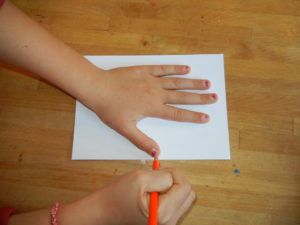 Cut it Out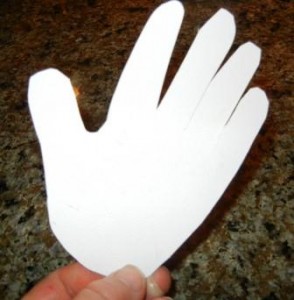 Got Your Sugar Cookie Dough?
Try my Recipe for Basic Sugar Cookies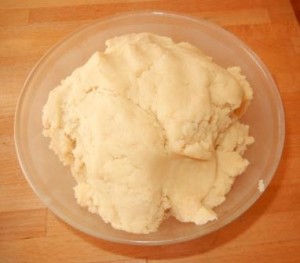 Sprinkle the Counter with Flour, So the Dough Doesn't Stick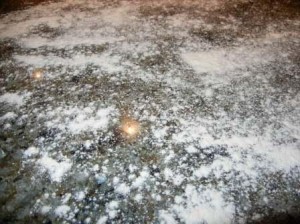 Roll out the Dough, about a 1/4 inch Thick
I only roll a bit at a time…. press easy, not hard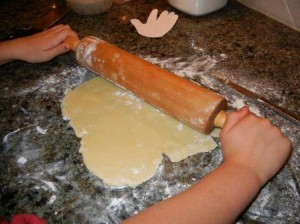 Trace and cut out the hand with a Knife
Put the Cut out Hand on a Cookie Sheet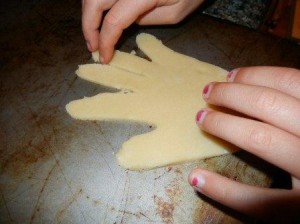 Add a Beak with Scraps of Dough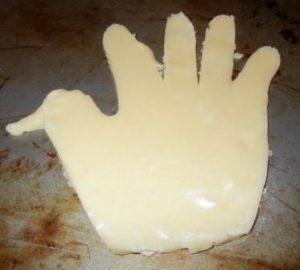 Bake for around 9 – 10 minutes
Let Cool Completely!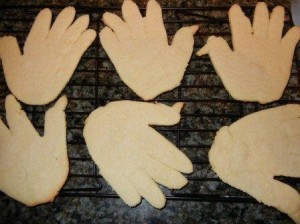 Get the Icing Ready! (or open that Can of Frosting)
I tend to dip the Turkeys into the icing to cover… but you can spread it on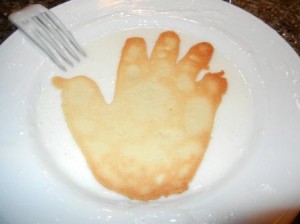 Add Sprinkles! Be Creative
Use ALL the Sprinkles in Your Box… What are You Saving them For?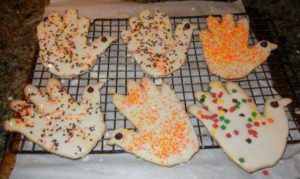 You can even WRITE on the Cookies
and use them as edible place cards… yum!!!
(this one's mine)