And How do you keep your Bag Clean While You Fill It
Fold Over the Top Edge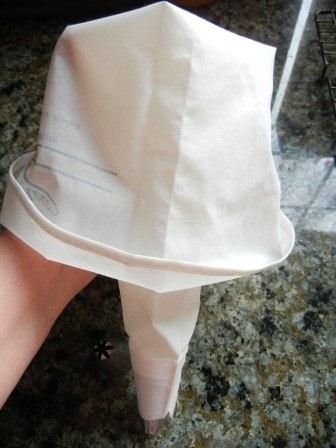 Put the tip into the pastry bag…. fold over the top edge (a few inches) so you keep it clean.
Put Use a spatula to fill the pastry bag.
To Use the Pastry Bag
Once you've filled the bag, fold the top back up… gather it in your hand and twist a bit until some frosting/filling comes out.

Use the bag by twisting and squeezing from the top.
What Do The Different Tips Look Like?
This is How it Looks When You Use the Star Tip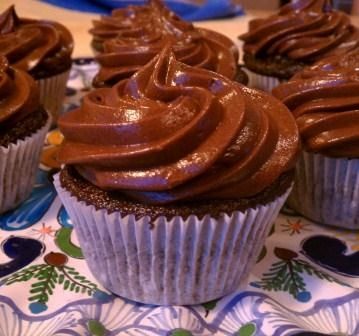 The Star Tip makes fancy ridges with your Frosting.
The Round Tip Gives the Frosting a Smooth Finish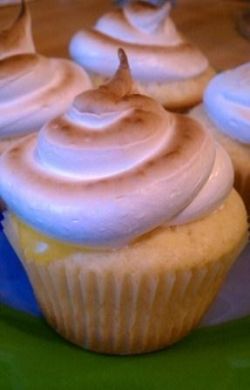 The Round Tip leaves a smooth tip… perfect if you are going to put more decoration on the cake… or brown it under the broiler like I did with these Lemon Meringue Cupcakes.
Frosting Cupcakes with a Pastry Bag and Wide Tip is Quick!
You don't have to pick each cupcake up, like you do with a knife or spatula.
Just swirl swirl swirl…..
But Pastry Bags and tips are more than just cupcake frosters….
I Use My Ateco Smooth Tip For Filling Cupcakes
If I need to fill cupcakes with a filling (and I often do), I like to use the Ateco Smooth Tip….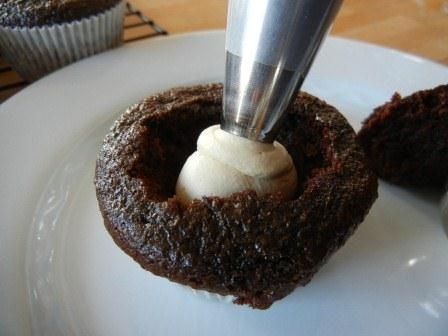 The filling goes into the hole neatly, and I can control the amount.
Use the Round or the Star Tip to Fill Whoopie Pies or Sandwich Cookies
Gives You Control… Makes them Look Great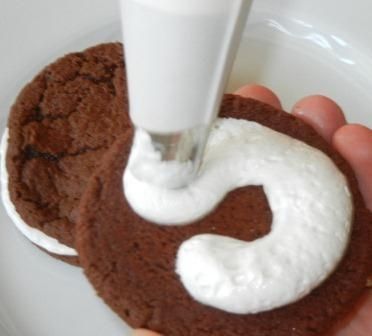 Circle around the edge of the whoopie pie/ cookie , then spiral in.
Fill Dessert Shooters with A Pastry Bag and Tip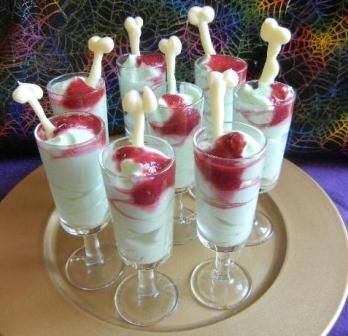 Using a Pastry Bag will keep the edges of the shot glass neat and clean.
Pipe Meringues with A Pastry Bag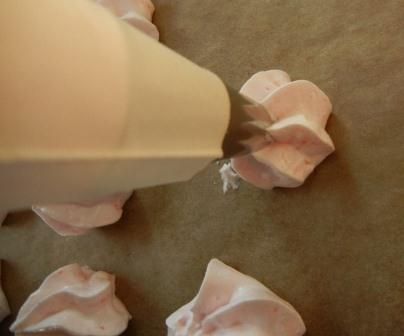 I like the look of the Star Tip, it Makes the Meringues look pretty