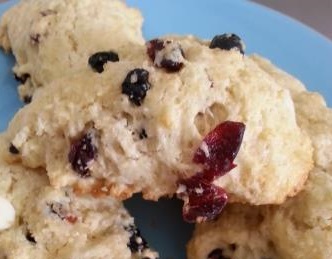 Red White and Blue Scones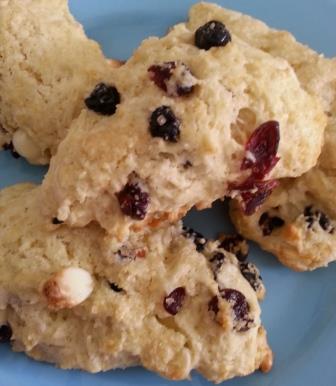 Thank goodness this Red White and Blue Scones Recipe bakes up fast!! I woke up this morning to a nice surprise… my daughter had invited a few of her friends to a pre-exam breakfast! And they were going to be here in 30 minutes.
Oh…
So, after a quick and sort of loud discussion, we got to work on these scones.  I love making scones, they go quick, and don't require a lot of equipment. Perfect when you are zipping to get things done. Plus, they are endlessly versatile. Add any sort of bits and pieces to the basic recipe, and ta da! Scones. Teens like sweet, but I didn't want to make anything too sugary. I used dried cranberries and dried blueberries… then added white chocolate chips, just to make them fun. (See, red white and blue)
Some people are intimidated by scones. Don't be. You can make these delicious treats without creating fruit flavored hockey pucks. I learned this secret for light scones from an ancient Scottish Granny (actually, Alton Brown in one of his disguises); frozen butter and minimal handling. Grate the butter into the flour, rub it a bit with your fingertips, and then leave it alone. Don't fuss; don't try to get it perfectly homogeneous. Grate, rub, STOP. Add the wet ingredients to the dry… add the bits… shape, cut bake.
I cut these scones small … I have this delusion that a small scone has fewer calories than a large one, and therefore it's like diet food (unfortunately, I also rationalize with myself that if the scone is small, I can eat two, or maybe even three….).
The hoards have descended, time for me to get out of the way….
Red White and Blue Scones Recipe
(adapted from Alton Brown's Scone Recipe… I did change it just a bit) This recipe works for any scone using dried fruit or chocolate bits. Just sub in what you like (or have in your pantry.)
Ingredients
2 Cups Flour
2 ½ tsp. Baking Powder
1/3 cup Sugar
6 Tbl. Frozen Butter
¾ Cup Heavy Cream
2 Eggs
1/3 Cup Dried Cranberries
1/3 Cup Dried Blueberries
1/3 Cup White Chocolate Chips
1 -2 TBL. Turbinado Sugar (optional)
Instructions
In a medium bowl, whisk together the Flour, Baking Powder and Sugar.
In a bowl or measuring cup, whisk together the Cream and Eggs
Grate the Butter into the Flour
Rub the butter bits into the Flour with your fingertips to incorporate it a bit. Don't go nuts, you just want the butter to spread through the flour, not combine completely.
Add the wet stuff to the dry stuff, fold in with a spatula (just mix a bit… it can still have dry parts)
Add the Fruit and Chips, fold in once or twice
Turn out onto a lightly floured counter, or a piece of waxed paper.
Shape to a rectangle or circle, around an inch thick.
Cut into triangles
Place on a baking sheet covered with [Parchment Paperhttp://amzn.to/22Zhk7w] or a Silicon Baking Mat
I like to sprinkle the triangles with Turbinado Sugar (Sugar in the Raw)
Bake 20 Minutes.
Let cool enough to touch… eat.
https://angrybakery.com/red-white-and-blue-scones-2/
Parchment Paper or Silicone Mats for Baking
Using Parchment paper or a Silicone Baking Mat makes clean up so much easier. (The paper you can reuse, and then recycle) Silicone Mats can be used over and over again.
Kirkland Signature Non Stick Parchment Paper, 205 sqft
Reynolds Cookie Baking Sheets Non-Stick Parchment Paper, 22 Sheets
Artisan Non-Stick Silicone Baking Mat – 2 Pack
AmazonBasics Silicone Baking Mat – 2 Pack
&
Step By Step Photos for Red, White and Blue Scones
Dry ingredients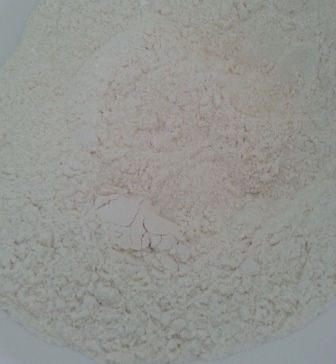 Wet Ingredients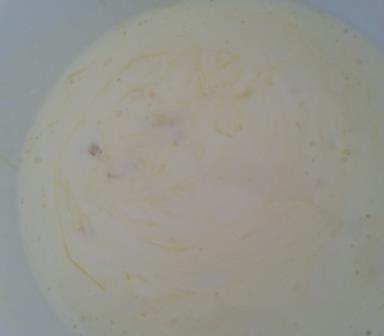 Bits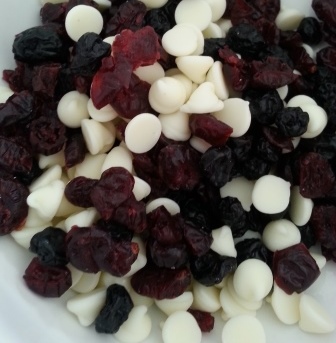 Grate the Butter into the Flour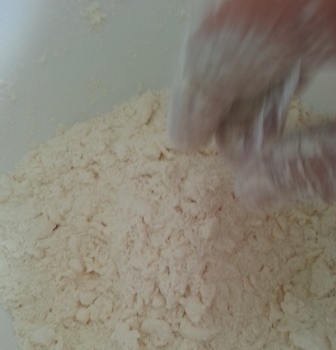 then rub in with your fingers
Add Wet Ingredients to Dry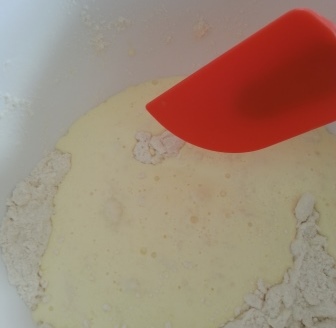 Fold the Wet into the Dry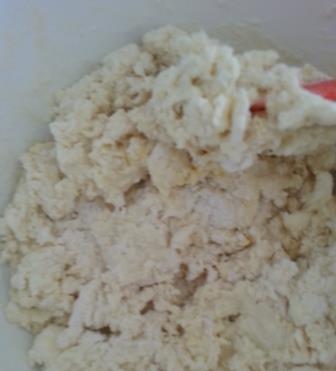 Leave some dry spots
Fold in the Bits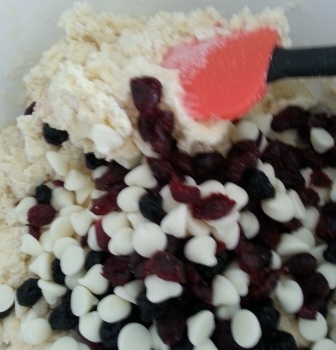 Dough will Be Heavy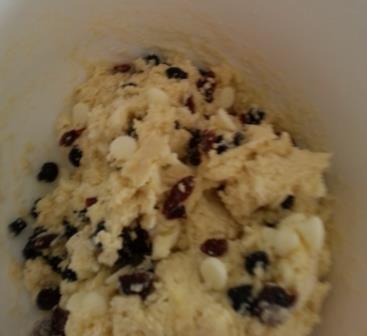 Shape into a Circle or Rectangle with the Help of Waxed Paper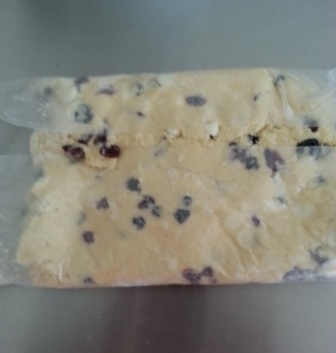 Cut into Squares, then Triangles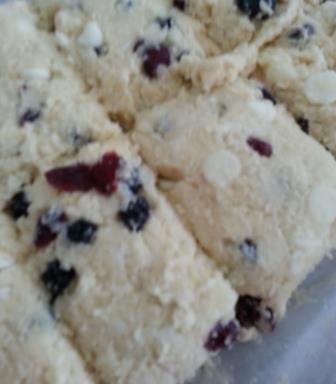 Place the Unbaked Scones on Parchment Paper or a Silicon Mat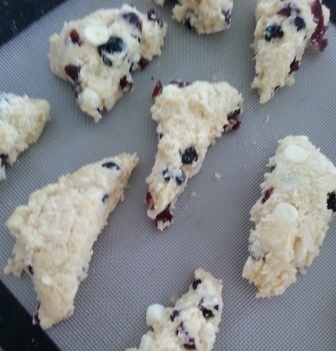 Sprinkle with Sugar if You Like… Or just Bake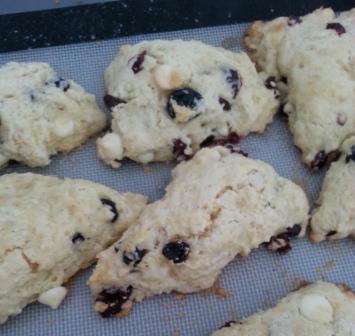 Plate and Eat