Berry Sauce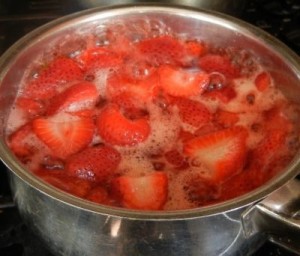 Berry Sauce adds a special flair to just about anything….
Boring pancakes become Super-Deluxe Fruit Topped Pancakes!
Ice Cream gets a fruity flavorful zing!
Waffles will be better than any you get at a coffee shop!
Berry Sauce can even make plain yogurt sing.
Make up a batch of this quick and easy Berry Sauce, and watch the magic happen.