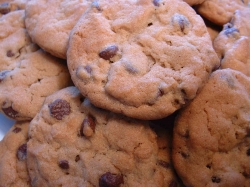 Chocolate Chip Cookie Recipes Scratch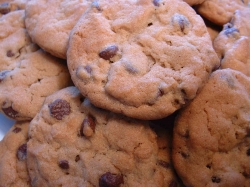 Looking for Chocolate Chip Cookie Recipes, scratch like your Grandmother made them? With a few simple changes, one easy Homemade Chocolate Chip Cookie recipe can become 5 Different Homemade Cookie Recipes.
Once you have flour, sugar, butter and eggs, it's just a matter of adding a bit of creativity. Some of the recipes need a slight adjustment to the basic recipe, so know what you plan to make before you get started.
Homemade Chocolate Chip Cookie Recipe
Ingredients-
1 cup Butter (softened)
1 cup Granulated White Sugar
1 cup Brown Sugar
1 Egg
1 tsp. Vanilla Extract
2 1/4 cups Flour
1 tsp. Baking Soda
Instructions-
Combine the Butter and Sugars in a mixing bowl. Beat until light and fluffy, this could take 5 minutes. Scrape down the sides of the bowl from time to time.
Add the egg and vanilla, beat until mixed in.
In a measuring cup, combine the flour and baking soda. With mixer on low, slowly add the flour mixture to the rest of the ingredients. Don't over mix… just make sure that there are no obvious streaks of flour.
Now for the Fun Part, add some different ingredients to make variations….
Other Chocolate Chip Cookie Recipes Scratch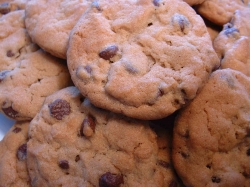 Chocolate Chip Cookies-
Mix 1-2 cup of Semi-sweet chocolate chips to the Basic Recipe.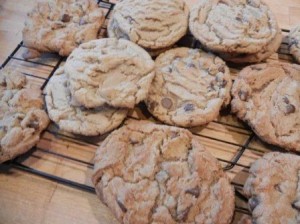 Triple Chocolate Chip Cookies-
Mix 1/2 cup Semi-sweet chocolate chips, 1/2 cup milk chocolate chips and 1/2 cup white chocolate chips into the Basic Recipe.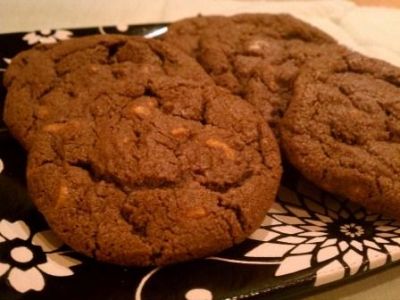 Chocolate Chocolate Chip Cookies-
Reduce the Flour to 1 3/4 cup, add 1/2 cup unsweetened Cocoa Powder with the flour mixture. Then add 1 cup of chocolate chips (or Butterscotch Chips). Mix and bake.
Cranberry Nut Cookies-
Add 2/3 cup of dried Cranberries and 2/3 cup of chopped nuts (walnuts or pecans are best) and 2/3 cup Chocolate Chips to the Basic Recipe. Mix and bake.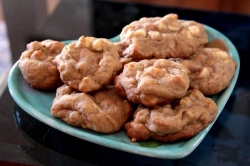 White Chocolate Macadamia Nut Cookies-
Add 1 cup of White Chocolate Chips and 1 cup chopped Macadamia Nuts to the Basic Recipe.
After making the additions, mix the dough until they are incorporated. Don't over mix. Now scoop the cookie dough by the tablespoonful onto a cookie baking sheet.
Bake for 10 minutes.
Let cool on a rack.. (yes, you can eat them warm!)
There you are, 5 Chocolate Chip Cookie Recipes Scratch from 1 Basic Recipe.