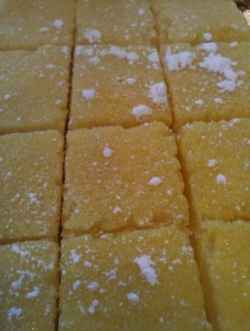 Lemon Bars Scratch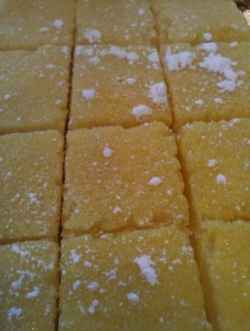 Tuesday was a good day to make Lemon Bars (scratch)… Why?Because it's day 4 of the flu Epidemic in our house. I've been dealing with sniffling, sneezing, feverish kids for what feels like forever. I need a break.
Lemon Bars are the ticket. They are like a bite of sunshine on a dreary day.
Baked up a batch, got the kids tucked in bed, poured myself a cup of coffee… and settled in for some me time.
The crust is crumbly sweet, the lemony curd topping is tart and smooth. All the best of what a lemon bar should be.
 Lemon Bars Scratch
Sto
&
How to Store Lemon Bars
Store your lemon bars in an airtight container in the refrigerator! (If the container is not airtight, the lemon bars will pick up smells from the fridge… yuck!
Also, note that the Powdered Sugar on the Lemon Bars may get absorbed back into the cookie bar. That's OK. Fix the look by sprinkling on fresh powdered sugar.