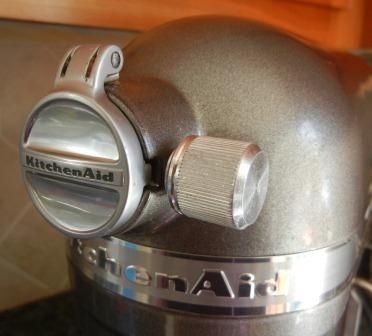 Kitchen Aid 7 Quart Pro-Line Stand Mixer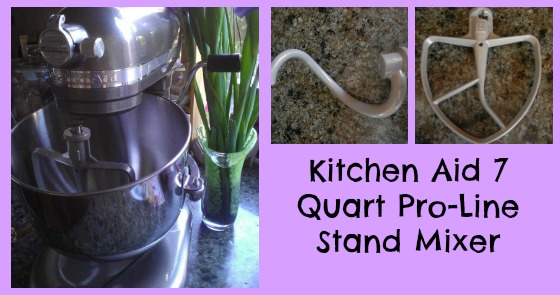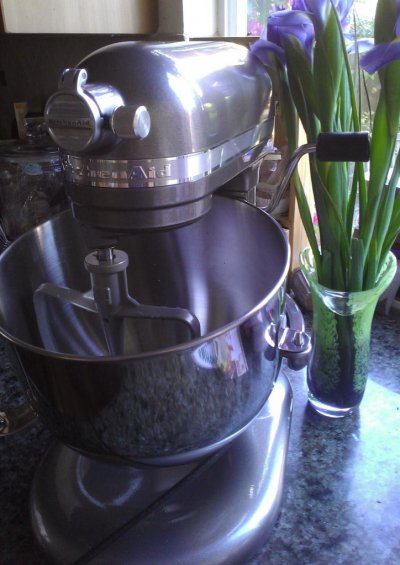 Do you do a lot of Baking? or do you know someone who does? Then take a look at the Kitchen Aid 7 Quart Pro-Line Stand Mixer. It is the perfect tool for home bakers.
I've always been a strong advocate of Kitchen Aid products, especially the Stand Mixer. My old 5 quart mixer has been working hard for over 20 years without problem. However, I needed more capacity, so I had to move up a few sizes. The Kitchen Aid 7 Quart Stand Mixer can handle ANYTHING thrown into its bowl. This commercial mixer for your home kitchen can handle 8 pounds of bread dough or dough for 14 dozen cookies!
Have I already convinced you? Click HERE to find the Best Price on the Kitchen Aid Pro-Line Stand Mixer 7 Quart 
KitchenAid Pro-Line Stand Mixer 7 Quart 
Strong, reliable, and quiet, (sounds like an advertisement for a perfect man), the Kitchen Aid 7 quart Pro Line Stand Mixer is the great gift for the serious baker.
It comes in lots of colors!! Red, Medallion Silver, Black, Pearl Silver and White
KitchenAid KSM7586PCA 7-Quart Pro Line Stand Mixer Candy Apple Red
&
What Do I Love About the KitchenAid 7 Quart Stand Mixer?
The KitchenAid Has Many Great Features
Large Capacity Bowl– 7 Quarts is a lot of room to mix a lot of dough… perfect for when I need to bake multiple batches of cookies or cupcakes. And because the bowl is so big…..I don't get splashed by ingredients as often.
Strong Motor– 1.3 Horsepower Motor means that it will mix the dough, at the speed I set it, without slowing down from the extra effort. Also, the motor can handle kneading dough without overheating.
Quiet Motor– The machine runs quietly… really… it hums.
Gears and Motor are made of Metal– The original KitchenAid Stand Mixers were made with Metal fixtures…. then, they started making them differently, they made the motors with plastic parts that broke down. This Commercial Grade Mixer takes KitchenAid back to their roots. The motors are hand assembled, and made of metal. There is a 2 year total replacement warranty.
Universal Connection– The connection on the top front of the mixer is standard to fit any attachments you may have bought for your earlier KitchenAid mixer… so, if you bought the pasta attachment, it will work on this machine too.
Mulitple Speeds and Slow Starting Speed– The KitchenAid 7 Quart Stand Mixer has a slow starting speed, so when you first get the ingredients mixing, it doesn't jerk and send flour all over the kitchen. The highest speed gets frosting and whipped cream beaten to the right consistency in no time.
What Is Different from My Other Kitchen Aid Mixer?
What Did I Have to Get Used To?
The Bowl is clipped on to arms that are raised and lowered by a handle. Every now and then I still try to lift the top.
It doesn't fit under the top cabinet on the counter… not a big problem, I have it near a window now.
It's kind of tricky to scrape the bottom of the bowl with a spatula… it's deep, and harder to reach… I'm thinking the spatula paddle might be a great help.
Raise and Lower the Bowl with a Lever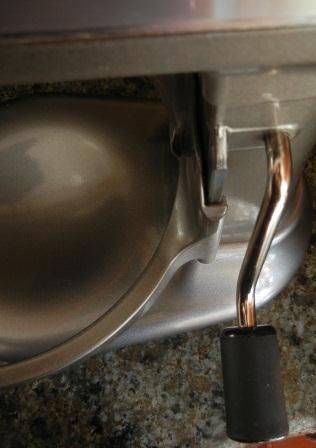 What Comes With The KitchenAid 7 Quart Stand Mixer?
Kitchen Aid Flat Paddle Beater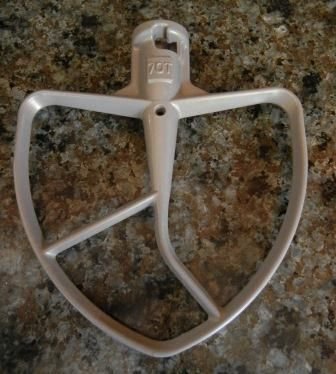 Perfect for Cookie Dough, Cake Batter, Cupcakes and Most Of Your Baking Needs
Kitchen Aid Whisk Attachment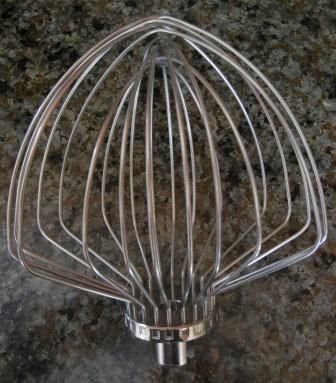 The Whisk Attachment is not Round… it's Wide… so it can Reach the Edges
KitchenAid Dough Hook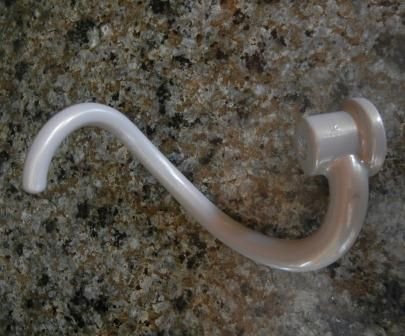 Strong and Smooth…. Perfect for Kneading Yeast Dough
Order Your KitchenAid Pro-Line Stand Mixer 7 Quart Here
They come in 5 Colors!
KitchenAid KSM7586PCA 7-Quart Pro Line Stand Mixer Candy Apple Red
Kitchenaid Stand Mixer, 7-Qt.,Medallion Silver
KitchenAid 7 Qt. Commercial Stand Mixer
KitchenAid KSM7586POB 7-Quart Pro Line Stand Mixer Onyx Black
KitchenAid KSM7586PSR 7-Quart Pro Line Stand Mixer Sugar Pearl Silver
&
The Motor Attachment is Universal to All KitchenAid Attachments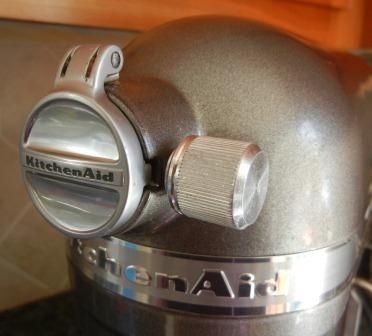 You can use the attachments you have.
 A Variety of Attachments Can Be Purchased for the KitchenAid
With a KitchenAid Stand Mixer and the right attachments, you won't need any other appliances in your kitchen!
KitchenAid KSM1APC Spiralizer Attachment with Peel, Core and Slice
KitchenAid RKSM1JA (CERTIFIED REFURBISHED) Juicer or Juice Extractor and Sauce Attachment for Stand Mixer
KitchenAid KGSSA Stand Mixer Attachment Pack 2 with Food Grinder, Rotor Slicer & Shredder, and Sausage Stuffer
Chef's Choice 796 Premium Metal Food Grinder Attachment Designed for KitchenAid Stand Mixers, No.796
KitchenAid KGM Stand-Mixer Grain-Mill Attachment
KitchenAid KICA0WH 2 Quart Ice Cream Maker Stand Mixer Attachment
NEW KitchenAid KRAV Ravioli Maker Mixer Attachment
NEW Kitchenaid Mixer Pasta Press Stand-mixer Attachment 6-pc Pasta Spag Maker
KitchenAid KSM2FPA Food Processor Attachment with Commercial Style Dicing Kit
KitchenAid Mixer Attachment Pack
&
You can also order a cover for your mixer, to keep it clean between uses!