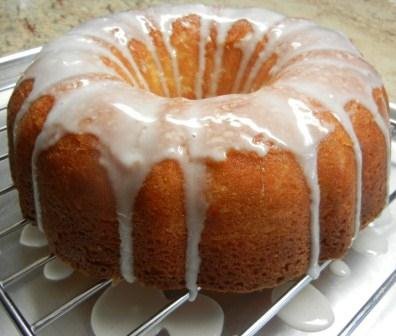 Coconut Pound Cake Recipe Scratch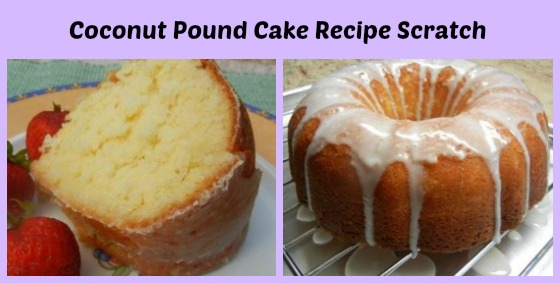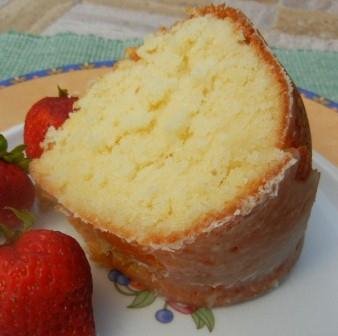 I have a perfectly good reason for taking the time to bake this Coconut Pound Cake Recipe (scratch!) Vacation for me this year was a week House-Sitting for my Parents, while they took my kids on a trip.
Sound Odd?
Think about it…. Sleeping as late as I wanted, eating what I wanted, eating when I wanted, no Spongebob (unless I was in the mood for Spongebob)
(and I'm generally not).
But after a few days of utter bliss… the need to bake kicked in. Realizing that there is danger to my current bathing suit size if I baked something and ATE it all myself, I set out to bake something that would keep until my people to returned (and, perhaps would even improve with the wait).
The Coconut Pound Cake Recipe Scratch is perfect. It's easy to put together, smells like a slice of heaven (if heaven smells of coconut) in the oven, and you can store or freeze it for later. PLUS… it's pretty sturdy… which makes it great for carrying some onto an airplane in a child's backpack. (Yes, we did…. everyone else got peanuts… we had cake… ) (grin)
Serve this up on it's own, or with some fruit. The cake has a buttery crumb with sweet coconut flavor. Instead of frosting, you pour a coconut glaze over the cake while it's still warm. MMMMMMMMmmmm. When the cake cools, the glaze seeps into the cake a bit. Double mmmmmmm.
I use Cream of Coconut, the stuff that is used to make Pina Coloadas. It's generally found in the Adult Beverages Section of the grocery store.
Now… If you live in a world where there is no such thing, you have 2 choices…
1) order it from Amazon, or
2) combine a teaspoon of Coconut Extract with 1 Cup of Whole Milk.
(Go with number 1, the taste is WAY better…. and then you can make Pina Coloadas or Smoothies with the rest of it This Coconut Pound Cake Recipe comes together simply without too many fancy ingredients.)
As usual, I've included a mess of step-by-step photos, so you can bake this cake yourself.
Enjoy!
Coconut Pound Cake Recipe Scratch
This cake can easily be made a day or two in advance… the flavor enhances as it sits. Just be sure to keep it packed up air tight. You can also freeze the cake (again, airtight) (and please don't forget to label it). Keep one around for those "Holy Kazoly! I need a Cake NOW" moments (you know, last minute potlucks… the Thursday night voice that says "mom, I promised to bring cake for the school bake sale tomorrow" … and Tuesday, Tuesday is a good day for cake. )
Ingredients
CAKE:

1 cup Butter
2 cups Granulated Sugar
5 Eggs
1/2 cup Milk
1/2 cup Cream of Coconut
2 1/4 cup Unbleached Flour
2 tsp Baking Powder
1 cup Sweetened Shredded Coconut (yes you can use flaked)
GLAZE:

2 TBL Cream of Coconut
1-2 tsp Milk
1 cup Powdered Sugar
Instructions
Preheat the Oven to 350 degrees Fahrenheit
Grease a Bundt Pan (I use either that spray stuff, or the inside of the butter wrapper... either way... get it good and slick)
In the Bowl of a Stand Mixer... cream the butter and sugar (this means... beat the butter and sugar together at medium to high speed for around 4 or 5 minutes) You want it light light and fluffy.
Add the Eggs.... one at a time... beat a bit between each egg (maybe even scrape down the sides of the bowl)
Mix the milk and cream of coconut in a measuring cup.
Combine the flour and baking powder in a small bowl.
Now... with the mixer on low speed.... alternate adding the flour mixture and the milk/coconut stuff to the butter/egg mixture. Start and end with the flour.
Scrape down the sides.
Beat for around 30 seconds on medium.
(All mixed up?)
Add the coconut... beat on low until just combined.
Stop!
Batter is ready... is your pan greased? Oven hot?
Put the batter in the pan and smooth it out a bit.... then into the oven for 1 hour.
(Ok, now you have an hour... use your time wisely... you can read AN ENTIRE MAGAZINE if you focus...just make sure the kitchen door is closed and bang a pot against a pan from time to time so everyone thinks you are too busy to do anything else).
Bing
Pull the Coconut cake out of the oven... let it cool for 10 minutes on a cooling rack.
While the cake is still in the pan, make the GLAZE
For the glaze... combine the Coconut Cream, Milk and Powdered Sugar... stir it all up. You don't want lumps. It will be kind of liquidy. (Now.. if you prefer a denser glaze, add more powdered sugar, I like it loose so it soaks in.)
After 10 minutes
Run a knife around the inside tube bit of the pan for insurance...
Now... Take a deep breath, grab the sides of the pan... and FLIP it over...Bang! Onto the cooling rack.
The Cake will come out.
Put a sheet pan or piece of foil under the cake on the rack....
Spread the glaze over the top of the cake.
Walk away until it sets (maybe clean up the pans or something)
You can eat it any time.
Notes
BTW… Butter and Eggs Should be room temperature… as long as your room isn't 90 degrees or 43 degrees. You want the butter to be soft enough to whip up, but not melty… and the eggs shouldn't be chilly… ok?
https://angrybakery.com/coconut-pound-cake-recipe/
Bundt Cake Storage
Keep that cake safe, until you are ready to eat it.
Nordic Ware Bundt Translucent Dome Cake Keeper – Colors May Vary
Nordic Ware Deluxe Bundt Cake Keeper
Sweet Course 12
&
Step By Step Coconut Pound Cake Instructions
Take a Look at the Photos to See What I'm Writing About
Add the Milk and Coconut Cream to the Butter/Egg Mixture, alternating with the flour mixture.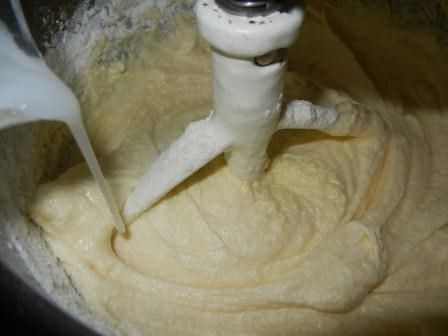 Mix in the Coconut… then scoop the batter into the prepared pan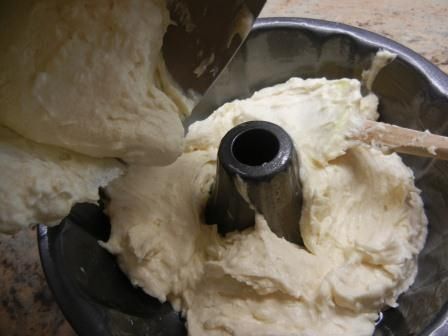 Smooth it out… then put it into the 350 degree Oven for an Hour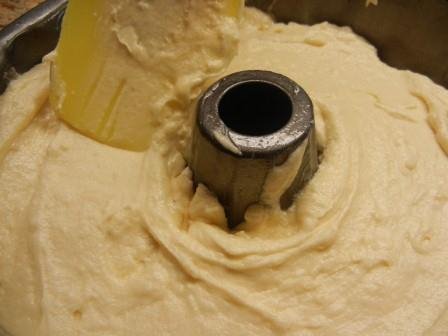 Let cool on a rack for 10 minutes in the pan.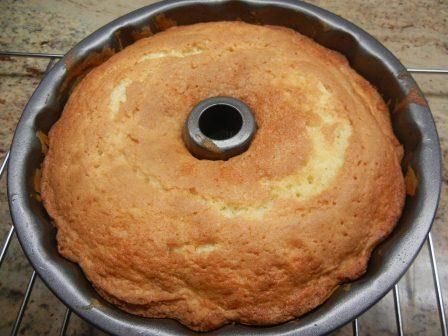 Deep breath… and Flip the cake out of the Pan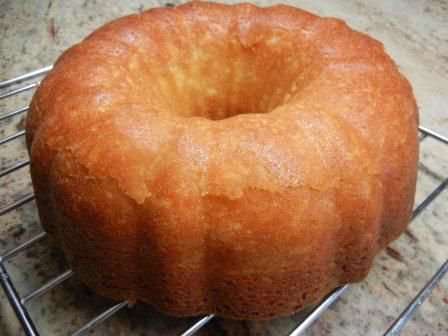 For the glaze…combine the Cream of Coconut, Milk and Powdered Sugar… Stir until smooth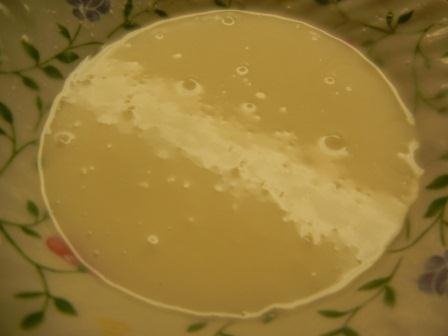 Pour the glaze over the Coconut Pound Cake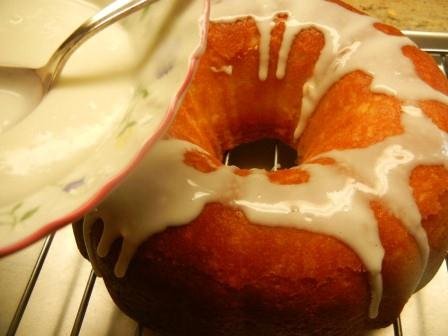 Let the Glaze set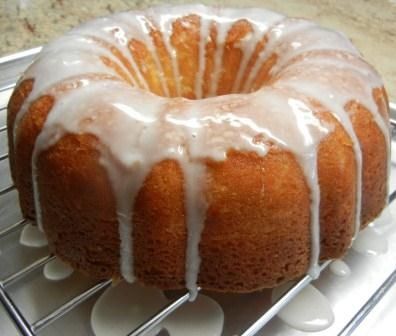 Slice and Eat! I love to serve this cake with berries.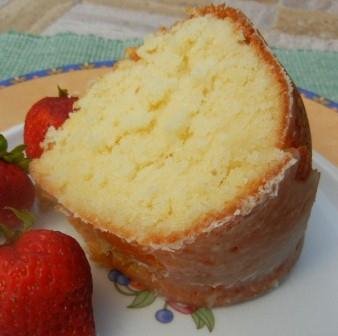 You Can Freeze Coconut Pound Cake for Later!
Let the Coconut Pound Cake cool completely.
Make sure the Glaze is set.
Wrap the Cake in plastic wrap… be generous, you want it sealed.
Wrap the plastic wrapped cake in foil.
LABEL THE CAKE.
Name and date you froze it… yes, you will so forget what it is.
Unwrap and Plate to Thaw
Cake Gift Boxes
For beautiful Presentation….
Wilton Window 12 x 12 x 6 Inch Cake Box
Nordic Ware Bake and Gift Large Kraft Paper Bundt Box, Multicolor
&