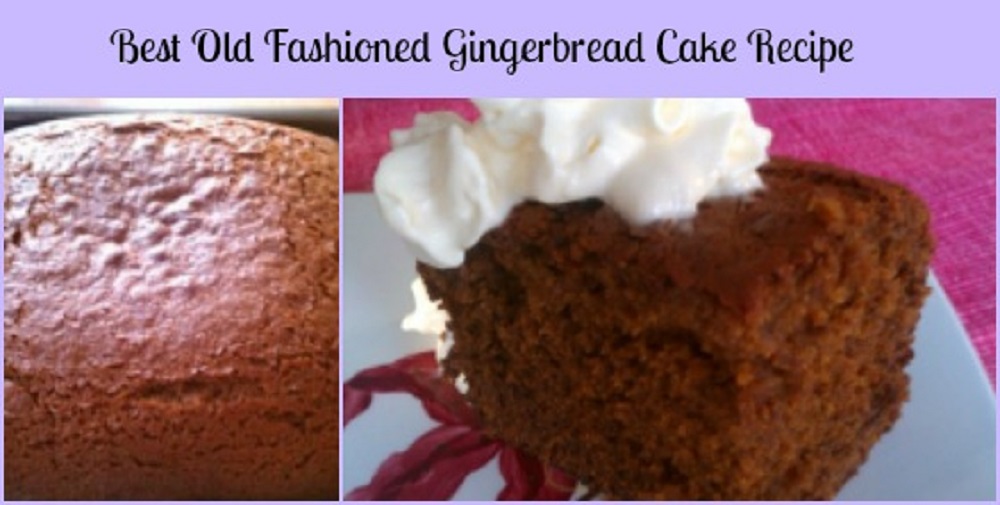 Best Old Fashioned Gingerbread Cake Recipe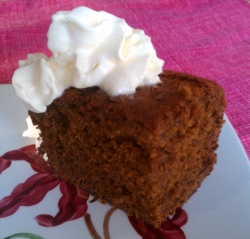 What makes this the Best Old Fashioned Gingerbread Cake Recipe? It's not fancy or showy… so, why is it so tied with the holidays?
I think my favorite part of the Holiday Season is the way it smells. Presents are nice, the decorations are pretty….shopping is massively stressful… but the smells, so inviting and friendly.
Holidays smell of pine trees, of new books and starched tablecloths, the smell of candle wax and mulled wine… all delicious smells. But the best holiday smells of all?
Freshly baked Gingerbread.
I found a recipe that is super easy to pull together. It looks great, but is a casual family dessert. You can put it in the oven before dinner… and serve it with warm a warm cider after the dishes are done.
Imagine this… your house smells of Ginger and Cloves…. it's a warm comforting smell… your mouth starts watering in anticipation.
Then you hear it….. BING!
The oven timer goes off, and it's time to pull the Old Fashioned Gingerbread Cake out of the oven.
Oh wow… it looks perfect… brown from the molasses, domed high from baking, and it smells like Mrs. Claus's Workshop.
You let it cool for five minutes, flip it out of the pan, and slice yourself a BIG piece. (Because it's Christmas time, and everyone knows that Christmas calories don't count). Top that slice with a cool dollop of freshly whipped, lightly sweetened, whipped Cream……
and sink your fork right in.
Happy Holidays.
Best Old Fashioned Gingerbread Cake Recipe
I adapted this recipe from Marion Cunningham's (of Fanny Farmer Cookbook fame)Lost Recipes Blue Ribbon Gingerbread. I like mine a little stronger, so I added more spices... you can dial it back if you want (about 1/2 tsp per spice) This is a yummy snack cake that just fills your house with good smells, and your tummy with happy, warm tastes. Plus, it's easy to make. Whip butter and sugars, add molasses and honey, add water mixture (The technique of adding baking soda to boiling water gives the cake a sort of science experiment feel... ) and flour mixture, then the eggs. Bake. You don't need to frost this cake, it really doesn't need it. Just top it with a dollop of Whipped Cream (home made is best... but the stuff in a can will work too). And it tastes best of all when it is served warm from the oven... Enjoy!
Ingredients
1 stick (8 TBL) Butter
1/2 cup Granulated Sugar
1 cup Dark Molasses
2 TBL Honey
2 1/2 cup Unbleached Flour
1 1/2 tsp ground Cinnamon
2 1/2 tsp ground Gingers
1 1/2 tsp ground Cloves
1 cup boiling Water
2 tsp. Baking Soda
2 Eggs
Instructions
Preheat the Oven to 350 degrees Fahrenheit
Spray an 8 x 8 or 9 x 9 inch baking pan with non-stick spray stuff... line bottom with parchment paper
Put water on to boil.
Put the Butter in the bowl of a stand mixer, turn it on medium high.
Add the sugar... beat the butter and sugar until light and creamy.
Add the Molasses and Honey... beat until well blended.
Here comes the science experiment part.... measure out a cup of boiling water, and add the baking soda... mix it up..... WHOOSH FOAMY. Stir a bit. Add the water to the butter-sugar mixture. SLOWLY so it doesn't splash all over you and the counter.
In a medium bowl or large measuring cup, combine the flour, ground cinnamon, ground ginger, and ground cloves... give it a stir.
Add the dry ingredients to the stuff in the mixer... again SLOWLY (if the flour jumps out and lands on the water you just spilled, it will turn into spicy smelling glue).
Beat until smooth.
Now... get your eggs.... crack them into a bowl (maybe the one that used to hold flour?) and, using a fork, beat them up a bit.
Add to the stuff in the mixer, beat until smooth.
Pour the batter into the prepared pan.
Bake for 45 to 55 minutes. When you stick a toothpick into the cake, it should come out clean.
Let rest on a cooling rack for 5 minutes.
Turn out by covering the cake pan with a cooling rack or plate... flip it out.... put the serving plate on it..... flip it back.
Ta DAH (like a magic trick)
Eat it warm.... with whipped cream....
(if it cools down, you can heat a piece in the microwave... 20 seconds is plenty, but eat it right away)
https://angrybakery.com/old-fashioned-gingerbread-cake/
Cute Holiday Gingerbread Plates
Serving your Gingerbread on these plates makes it extra special…. and gifting it WITH the plate is a wonderful hostess gift!
Cake Boss Serveware 4-Piece Porcelain Dessert Plate Set, Mini Cakes Pattern, Print
Caffco International MB833255 M.Bagwell Simply Christmas Collection Square Ceramic Cake Stand
Step By Step Photos for Making Old Fashioned Gingerbread
Make Sure You Put Parchment Paper on the Bottom of Your Baking Pan
Give it a Spray with Non-Stick Stuff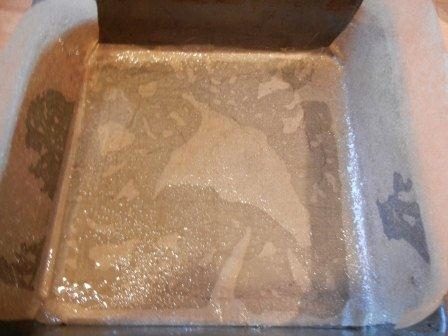 Whip the Butter and Sugar Until they Are Light and Fluffy
Go about 4 to 5 minutes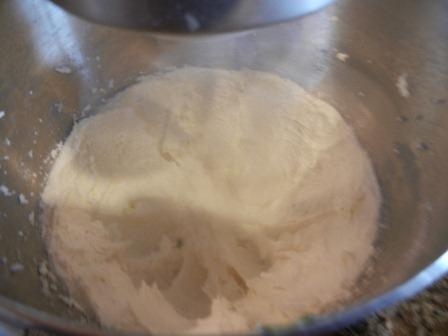 Put the Flour in a Bowl… Add the Ground Cinnamon, Ground Ginger, and Ground Cloves
Stir to Combine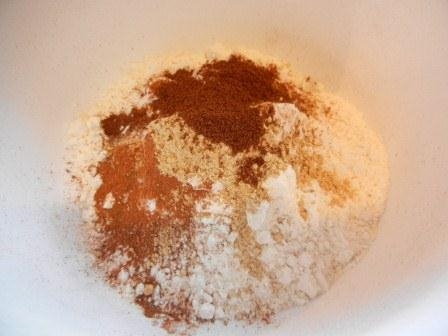 After Adding the Flour Mixture to the Butter Mixture, add the Water Mixture and the Eggs… Mix
Pour into the Baking Pan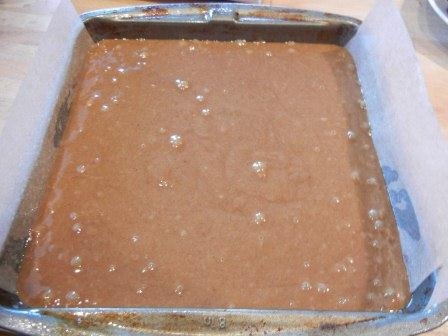 Bake 45 to 55 Minutes…. Until a Toothpick Inserted Into the Middle Comes Out Clean
Cool for 5 minutes on a rack…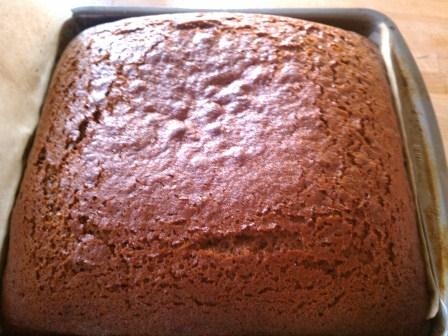 Great for Potlucks!
Need an easy quick-ish dessert for a Holiday Buffet? Take Old Fashioned Gingerbread.
You can easily double the recipe… or cut the pieces small enough to make yummy bites!
And it transports very well.
Bake Gingerbread in a Disposable Pan for Gifting!
3PACK SQUARE CAKE PAN
Handi-Foil, Eco-Foil, 8 Inch Square Cake Pans & Lids – 3 count, 2 Pack
Reynolds Bakeware Pans with Lids, 8×8 inch, 3 count