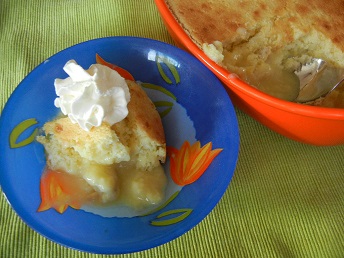 Lemon Pudding Cake Scratch!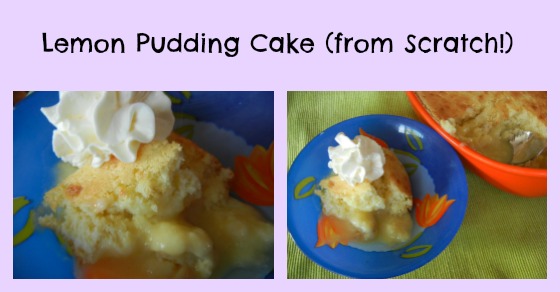 I needed a light dessert today, since it's summer, and too warm for a heavy dessert. I can hear some of you saying, "so, why make dessert at all?" (ummm…. Because dessert!) Lemon Pudding Cake (scratch!) was perfect!
This recipe is a bit old fashioned, but to me, that means it's been around long enough to prove itself, and it's not overly complex to put together. Originally, the recipe calls for just lemons. Well… I didn't have enough lemons, but I added a bit of lime… and created an original! Of course… if you just have lemons… make it with Lemons!
You bake this in a baking dish that sits in another baking dish… keeps the heat even all the way around (I'll explain more when we get there, just know that you need a 1 ½ quart casserole dish or an 8 x 8 baking pan… and then a larger pan that it can sit in.)
When it's done…yum… a light layer of sponge cake covers a citrusy pudding (kind of like 2 desserts in one!) Serve it up with a spoon. Top it with whipped cream if you are throwing caution (and your waist line) to the wind.
Lemon Pudding Cake (Scratch!)
This old-fashioned recipe is a snap to put together... and tastes light and delicious. I used a mix of lemon and lime, but you can go ahead and just use lemons.
It's delightful either way.
Ingredients
1 cup Granulated Sugar
¼ cup Flour
1 TBL Grated Zest of lemon and lime
¼ cup Melted Butter
1/3 cup Lemon-Lime Juice (I juiced 1 little lemon, and 2 little limes)
3 Eggs Separated
1½ cups Milk
Instructions
Preheat the oven to 350 degrees Fahrenheit
Use Butter to grease an 8 x 8 inch baking pan, or a 1 ½ quart Casserole Dish
In your mixer… whip up the egg whites, gradually adding ¼ cup Sugar… you want them to be soft peaks. This means that when you pull up the beater, it leaves a point that bends down. You just don't want them too dry. Set this aside for a minute.
In a medium bowl, combine the ¾ cup Sugar, Flour and zest. Just whisk them together a bit.
In a large measuring cup, combine the melted butter, lemon and lime juice, and the 3 egg yolks. Whisk until they are fully combined.
Pour the Wet stuff into the Dry stuff… mix together.
Pour in the Milk, and stir it all until smooth.
Now… use a spatula to fold the egg whites into the batter. Take just a bit at first, then add more and more. (Fold means that you run your spatula down the side of the bowl, and up through the middle… then you rotate the bowl and repeat). Fold until all the egg white is incorporated.
Got your pans?
Pour the batter into the smaller one.
Set the smaller pan into the larger pan… very carefully, add hot water to the space BETWEEN the pans (don't get It on the batter, or on your feet)
Bake for 45 minutes.
The Lemon Lime Pudding Cake will be lightly browned on top.
Serve by spooning it out into dishes… you can add berries and/or whipped cream.
https://angrybakery.com/lemon-lime-pudding-cake/
Are You Looking for the Perfect Casserole Baker Set?
The baking pan I used was the Rachel Ray Stoneware set… I love it because it's ORANGE! And the pans fit neatly into each other.. Not only does this mean it works for pudding cake, it also means that it takes less space in the cabinet. I also like the big handles… my hands fit in, even when I;m using potholders.  potholders Click the link to get the Set I used  —–>>>>>Rachael Ray Stoneware 1-1/4-Quart and 2-1/4-Quart Oval Bubble & Brown Baker Set, Orange
Step by Step Photos
Whip egg whites and sugar to soft peak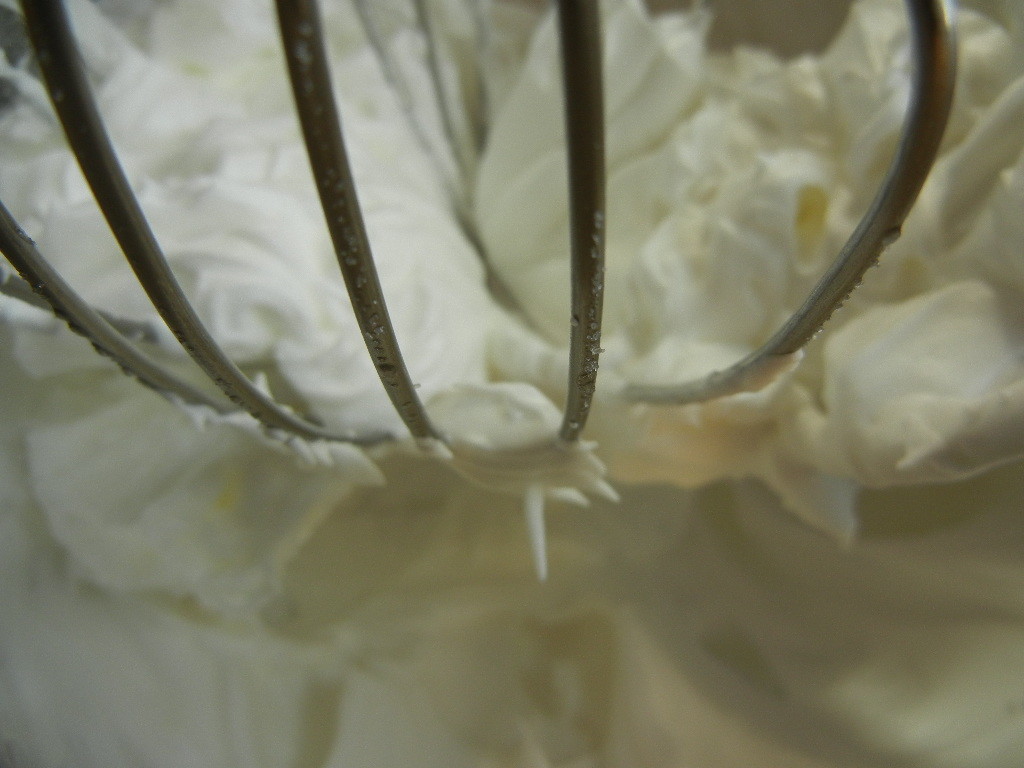 Combine Dry ingredients with zest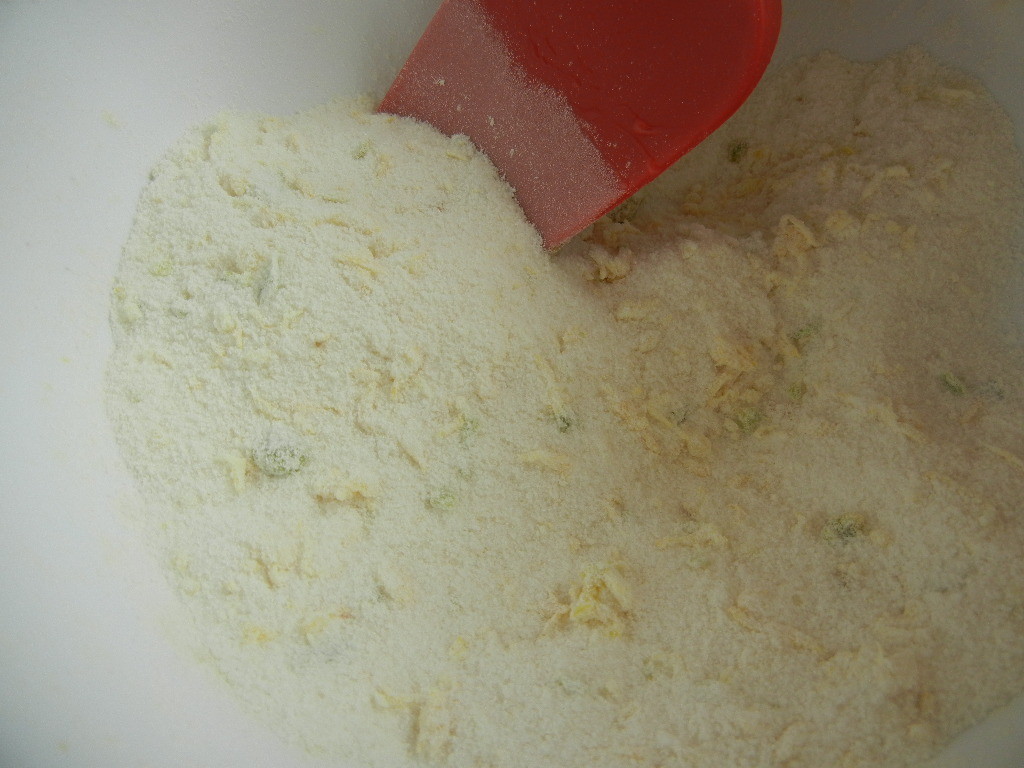 Combine melted butter, lemon and lime juice, and the 3 egg yolks…
Whisk to combine completely.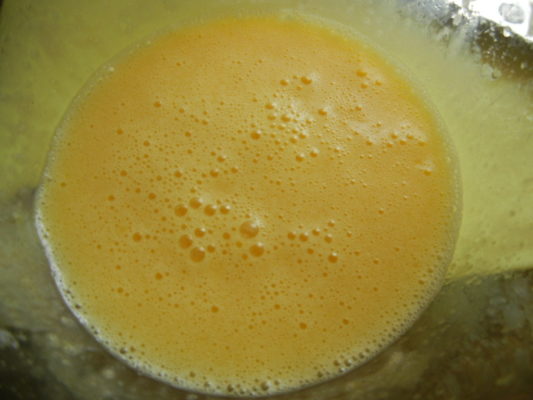 Add the wet stuff to the dry stuff, stir to combine.
Now add the milk and stir carefully to combine.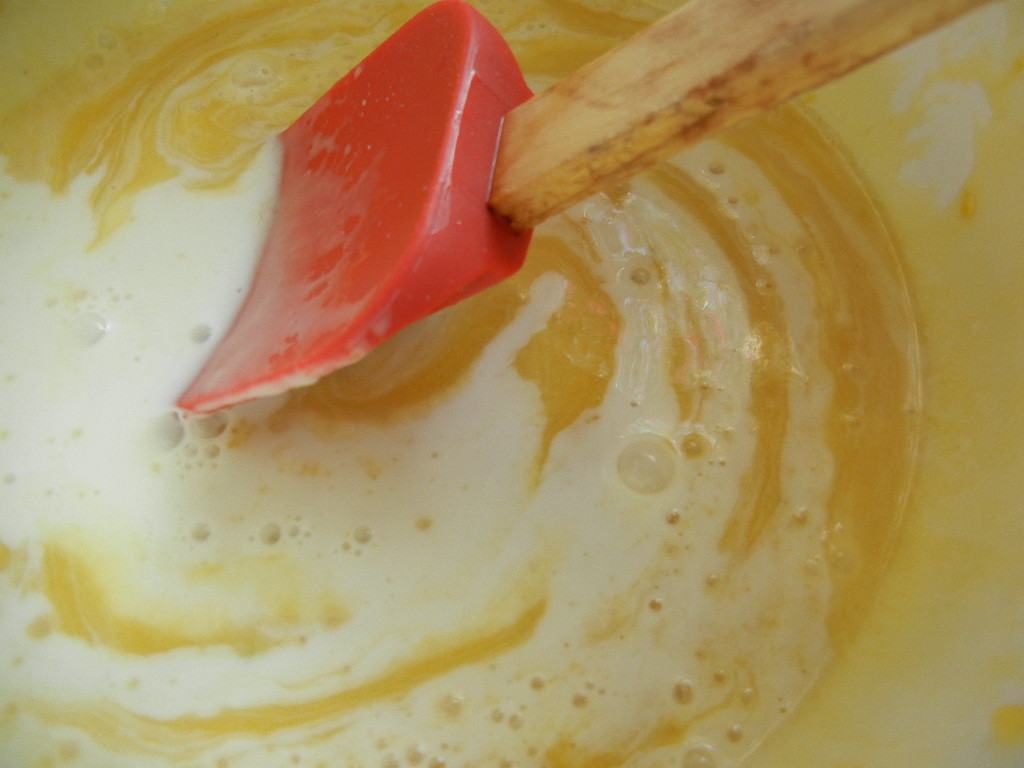 Fold in the Egg Whites to the batter, it won't be smooth… that's ok
Pour the whole thing into an 8 x 8 dish or a 1 1/2 quart casserole pan… then set that pan into a larger one.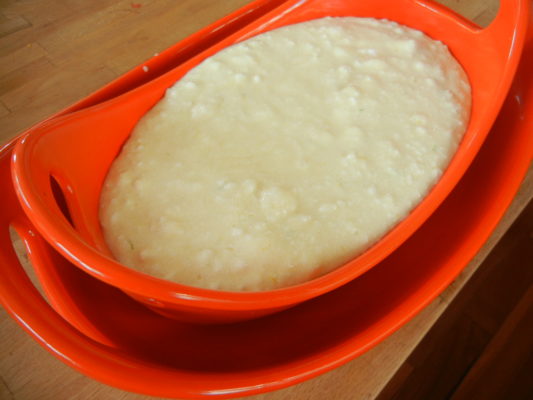 Pour hot water into the space between the pans… don't let the water get on the batter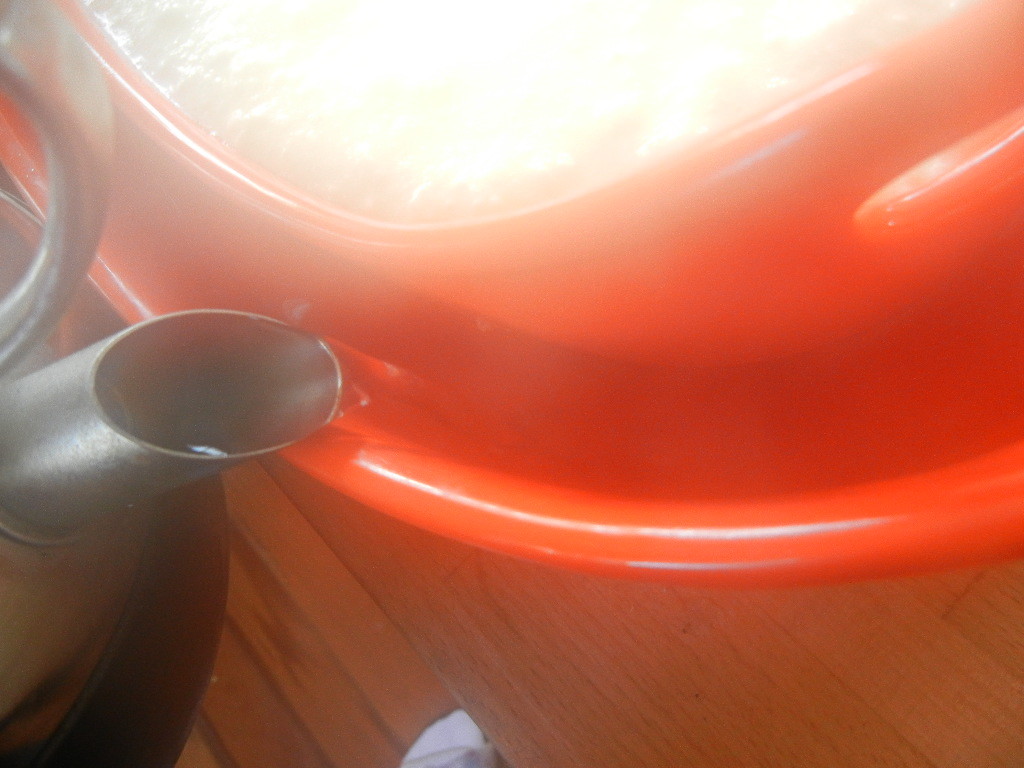 Bake until browning on the top.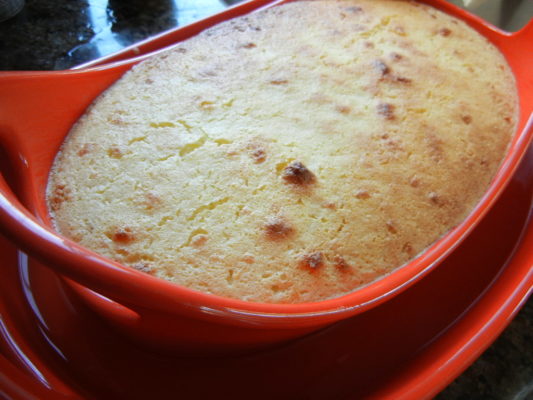 Scoop into a bowl… serve with whipped cream