Halloween Magazine!!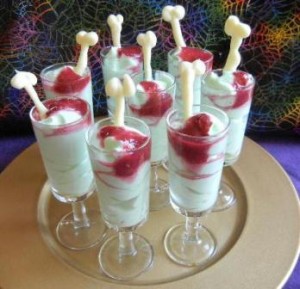 Hiya!! the Angry Baker has been busy cranking out some creepy fun  Halloween content and I am so excited (wahoo) to announce that a couple of my recipes have been accepted into a brand new online Halloween Magazine put out by Squidoo. I love Halloween and all the fun things there are to do to spice up this day of spooky and creepy (plus, there's the whole "play with your food" factor). I did a recipe for Cake Eyeballs for Halloween and an elegant Zombie Mousse (bit unclear if it's Mousse FOR Zombies… or Mousse MADE OF Zombies… either way, it's green and bloody). They have been featured in this magazine and it is getting me some new visitors which makes me thrilled.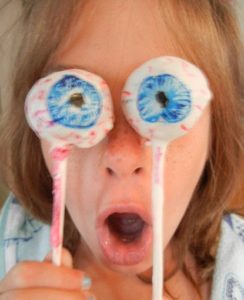 So what do you like to do for Halloween? Are you into the costume side of it? The decorating the house and yard? Or like me are you into the food side of Halloween fun (keeps the family guessing at mealtime, doesn't it..heehee)? Well comment below and leave your favorite Halloween fun ideas.