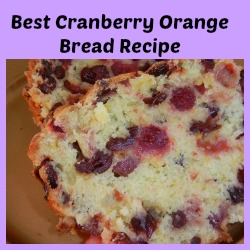 Best Cranberry Orange Bread Recipe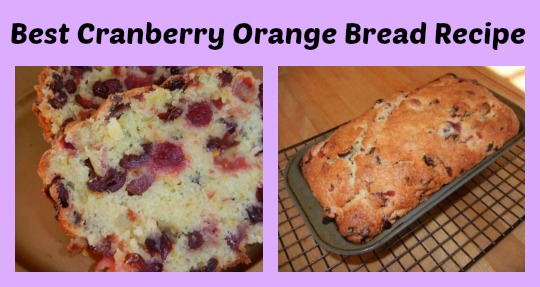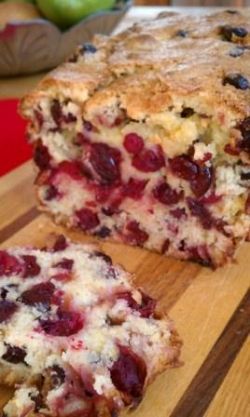 This flavorful and easy  recipe for the BEST Cranberry Orange Bread came from the Kindergarten Cooking Program at School. The mother of our Kindergarten teacher brought the recipe and ingredients in to school, and made it with the kids there in the classroom. My picky daughter even ate a slice… even though it was full of "things".Those "things" are cranberries, and if you are a cranberry lover, you will adore this recipe. It's chock full of fresh AND dried cranberries. It's super easy to make….. no special equipment required (hey! Kindergartners made this in a classroom… you can handle this). So it's perfect for this crazy Holiday Season.
The BEST Cranberry Orange Bread Makes a Great Gift
Added bonus... Bake the Best Cranberry Orange Bread  to make a great holiday gift.… bake a few loaves, wrap them in cellophane, tie with a ribbon, and you have hostess gifts, acquaintance gifts, office party treats, potluck donations, and emergency "holy cow I forgot to get something for ….!!" gifts to get you through the season.
Try it… You will LOVE it.
Try the Easy Cranberry Orange Quick Bread Today!
The amounts of cranberry in this Double Cranberry Orange Bread seem overwhelming, you can cut it down to a cup of each. But… try it first as written. I included Step-by-Step photos below…just to make it easier.
Use fresh Orange Peel and Orange Juice to round out the flavors.
Ingredients
2 cups Unbleached Flour
1 cup Granulated Sugar
1 1/2 tsp Baking Powder
1/2 tsp baking Soda
1/4 cup Butter
1 Egg
1 tsp Grated Orange Zest
3/4 cup Orange Juice
1 1/2 cup Dried Cranberries
1 1/2 cup Fresh Cranberries
Instructions
Preheat oven to 350 degrees Fahrenheit
Spray a 9 x 5 inch Loaf Pan with non-stick spray stuff... then cut a piece of Parchment paper to cover the bottom of the Pan. (I know... it's extra work... but it's worth it. NOTHING is more frustrating than going through the time and effort to bake something, and have it stick in the pan and fall to pieces when you try to remove it. Invest in parchment paper.)
In a medium mixing bowl, whisk together the Flour, Sugar, baking powder and baking soda.
Cut the butter into little pieces.... then using one of those pastry blenders or a fork or a couple knives... cut the butter into the flour mixture. You want it to look like damp sand. If you have a food processor... you can use it, but you don't need to.... Give the bowl to a kid.. and let them do the work.
Grate the Orange Zest into the Flour/Butter Mixture... those micro-planes are excellent for this, but a regular grater will do... just please use real oranges. (That stuff in the jar sort of tastes like a jar.) Then use the whisk to stir it together.
Measure out your orange juice (you could, for example... juice the orange you just stripped) in a medium measuring cup. Add the Egg and whisk together (you can use a fork if you don't have a whisk).
Pour the Wet stuff into the Dry stuff... stir with a spatula or spoon until just combined.
Add the Cranberries... fold until mixed.
Dump into baking pan
Bake for 1 hour and 10 minutes at 350 degrees. A toothpick inserted will come out clean (well... you might have a bit of cranberry sauce on it)
Cool on a rack for 20 minutes.
Remove from pan. If it sticks.... run a knife around the sides. Tap the bottom. Peel the Paper off the bottom, then cool on a rack..
Slice and eat.
https://angrybakery.com/double-cranberry-orange-quick-bread/
Step By Step Directions with Photos!
Line the Loaf Pan with Parchment Paper
It Makes The Bread Come Out in One Piece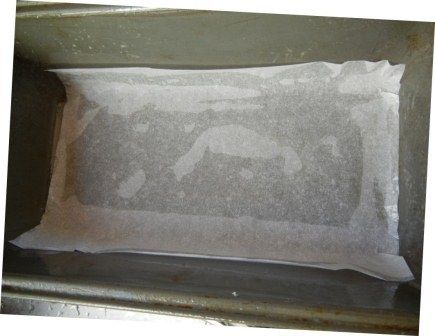 Cut the Butter into Pieces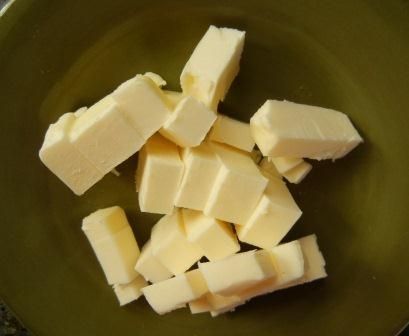 Use a Pastry Cutter or a Fork or a Knife to Cut the Butter into the Flour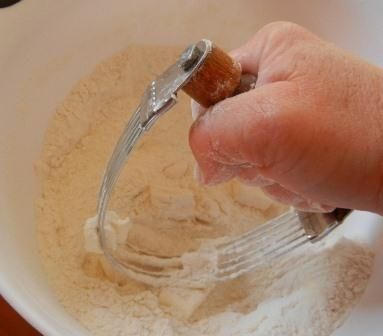 Grate Orange Zest Into the Flour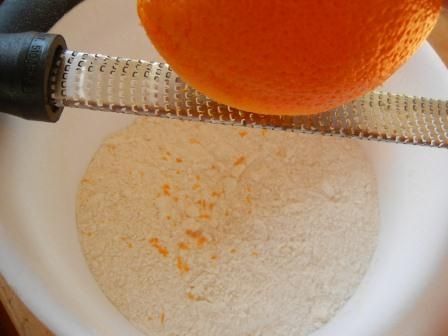 Add the Wet Ingredients to the Dry Ingredients
<style="text-align: center;">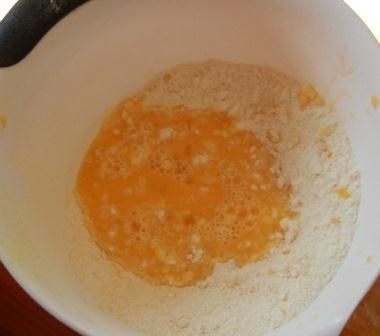 Fold Until Just Combined
Add the Cranberries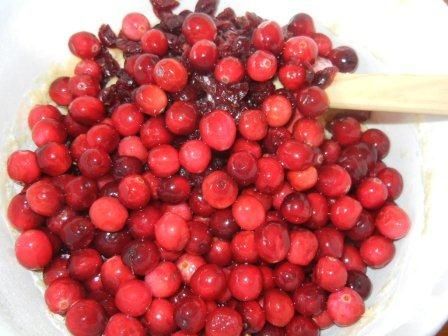 Fold them in
Your Batter Will Look Like This..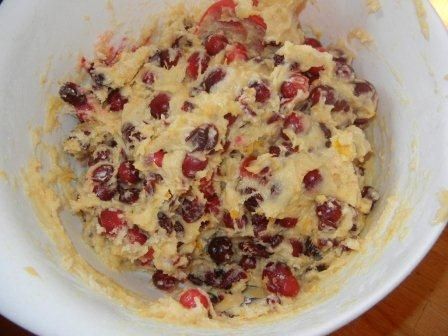 Put the Batter in the Pan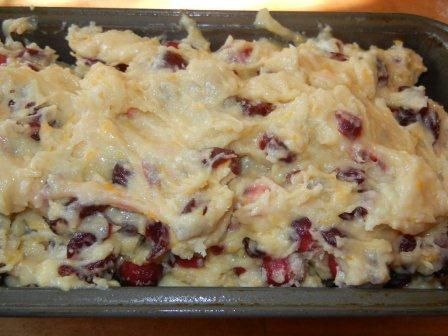 Stick it in the Oven
Bake 1 Hour and 10 Minutes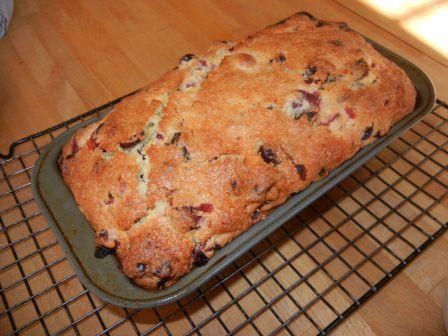 Let Cool on a Rack
Slice and Eat or Wrap up to Give Away