Cooking With Kindergarteners

Cooking With Kindergarteners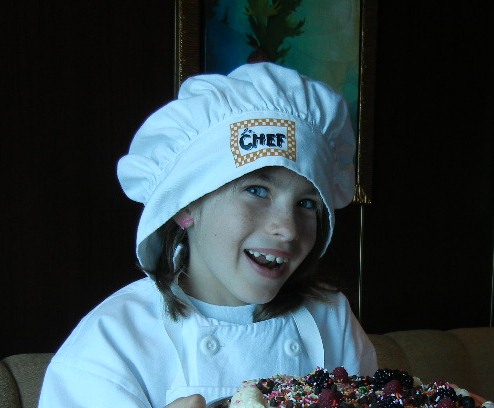 Cooking with Kids can be an adventure. They just love being in the kitchen… to them it's an adult activity, and therefore mysterious and exciting. You never know what's going to come out of the oven when you cook with kids, but, you know you'll have fun getting it in there. Of course… cooking with kids is a guaranteed mess. But, it's a mess with a purpose. Our school does a cooking program in the elementary schools. It's a hit with the kids. Playing with knives, fire AND eating snacks? What could be better than that? Read about my experience, and consider starting a program in your school. These recipes and ideas can easily be adapted to any of the lower grades. You can even go crazy, and bring on more complex recipes for upper grades. Combine a cooking program with a school garden… and you will have some happy, dirty, kids, who can not only grow veggies, but might even like eating them. For a few years I was the Cooking Mom in the Kindergarten. It started on back to school night … and the teacher put out a call for volunteers. Now.. I didn't feel like I wanted to be room mother, did not feel qualified to work with kids on reading and math skills, Motor Fitness? nope, I am clumsy by nature, folding and stapling didn't sound fun, and someone else already signed on for book sales. Cooking Mom… those words stared at me… and got the wheels turning. I cook, I like cooking with kids… ok.. I signed up. And it was great. And now… (hang on, let me get my soap box)… I'm a bit obsessed with the subject of cooking in schools. I believe that we can go a long way to curbing childhood obesity if we teach kids from early on how to prepare food that is both good to eat and healthy. We can teach kids that fast food is not the only way to get an inexpensive meal. Kids will open their minds, and open their mouths, to a load of new things if exposed early, and if they are allowed to get involved in the food preparation. So… give it a try. Bring those kids into the kitchen, or, bring the kitchen to the school.. then prepare to be amazed at what they will do.  
Cooking in the Classroom
More than Just Preparing Food
Cooking in the Classroom teaches much more than just "how to make food". Loads of other skills are learned when Kids Cook.
Teaches Math Skills– Ingredients are counted out
Teaches Measuring Skills– Ingredients are measured in cups or spoons, or even weighed
Teaches Science Skills– How do different ingredients react to each other? What happens when you heat ingredients up? or cool them down?
Cooking Can be a Great Lesson Plan Tie In– Reading Dr. Seuss? Make Green Eggs and Ham…. Reading The Very Grouchy Ladybug? Make Strawberry Ladybugs.
Good Small Group Activity– Kids work well in small groups of 4 or 5. They are engaged, and the teacher can work with the rest of the class on another project. They learn to co-operate and work in the group, taking turns.
Motor Skill Development– Cutting, stirring, measuring, pouring…..all helps get those fingers working right.
Learning New Healthy Habits– Exposure to new fresh fruits and veggies, will encourage kids to eat healthy. In groups, the kids will see the other kids trying 'new' foods, and maybe give them a try too.
Learning Confidence– Kids can make something, and feel proud that they did it… and then eat it!
Learning to Organize– Cooking has an order to it… kids learn to help set things up, and then follow the steps.
Kindergarten Cooking Organization
The Nuts and Bolts of Setting the Program Up Setting up a Cooking Program for the Kindergarten Class takes a little Organization, but once it's in place, it will flow.
If possible, combine forces and supplies with another class or two. This saves money, and if you do it in one day, there is only one major set up and clean up.
Break the Kids into manageable groups. Four to Six kids are perfect. More and there will be too much waiting for a turn. And if possible, try to balance personalities (the teacher should be able to do this)
Try to keep a consistent day and time. This makes it easier for the teacher and volunteer to schedule…. and gives the kids a specific time to look forward to.
Know what you are making in advance, run through it, and be sure you have all supplies and tools. You don't want to have kids waiting while you scrounge up a whisk.
If at all possible, do the cooking away from the primary learning space. For one class we used a vestibule area outside the classrooms… it had a table for 6, and although it was a squeeze, we didn't disturb anyone. For another class we sat at the back of the room while the teacher worked with the others in the front of the room. That blender was a distraction… but we made it work.
POST A LIST OF ALLERGIES. Get the parents to list all food allergies on DAY ONE. Post it. Keep referring to it.
Food Allergies
And Special Diets
Allergies are an issue you need to be aware of. Make sure to get a list of any allergies the kids have from the parents. Post the list. Respect the list. Avoid cooking with allergy related foods. If you have a peanut allergy in your class… DON'T make ants on a log (peanut butter on celery or a banana, with a trail of raisins walking along the top). Allergies to be aware of- peanuts tree nuts dairy strawberries raspberries wheat While you are making an allergy list… check to see if any of the kids in the class are Vegetarian or have certain food restrictions. We had a child who could not eat ham.. so… we just made green eggs instead of green eggs and ham. There are enough recipes out there, if you can't do one because of allergy or restriction, don't panic! Make something else.  
Trail to First Grade Mix

Mix it Yourself Trail Mix
Serves: a class
Prep Time: 5 to 10 min teacher prep
Total Time: 10 to 15 min Kid time
This mix teaches counting. There is no hard set recipe for this… just assemble a lot of different ingredients. Make sure they are small… not too sticky… and go along with any dietary restrictions you might face in your group. I've given a few examples
Ingredients
Cereal Squares
Cereal O's
mini marshmallows
pretzel sticks
nuts
raisins
dried cherries
dried cranberries
butterscotch chips
candy coated chocolates
any dried fruit bits really…
Instructions Put each individual ingredient in a small bowl. Next to the bowl you can write a number… this is how many of the item they can take. Give each child a baggie or cup to do their mixing. Let them go down the line putting a specific number of each ingredient in their container. Once they are done… shake or stir…. then eat.  

April Fool Eggs and Bacon

                                           Kids Love a Joke
Serves: a class
Prep Time: 5 minutes for Teacher Prep
Total Time: 10 minutes for Kids to assemble
Kids love love love a joke… and a jokey food will have them giggling all day. These pretend Bacon and Eggs will be right up their alley. Buy a quart of low-fat Vanilla Yogurt, a big can of Apricot Halves (or 2), and some red Fruit Leather. You can use fresh apricots… maybe even allow the kids to break them in half. Cut the fruit leather in strips to prepare (you may want to peel off the plastic wrap too… it's tough for little fingers) Ingredients
Vanilla Yogurt
Apricot Halves
Red Fruit Leather
Instructions Give each child a small plate. They take 2 tablespoons (or one big tablespoon) of vanilla yogurt, and spread it in a circle. Place an apricot half on top (that's the egg yolk) Then lay the fruit leather next to it. Breakfast!  
                                 Butterfly Symmetry
Butterflies look the same on both sides!    
Serves: a class
Prep Time: 10 to 15 minutes teacher time
Total Time: 5 to 10 min Kid time
Symmetry is an early learning concept.. Kids learn to match one side to the other with this snack. Ingredients
Apple Slices
Carrot Sticks
Grapes
Raisins or Craisins
Pretzel Sticks
Instructions Have the Kids lay 2 matching (more or less) apple slices on their plate as butterfly wings Then they can center a carrot stick as the body A Grape goes on top as the head Now… they can decorate the wings … they should match each other … with raisins or dried cranberries Finally, break a pretzel stick in half for antennae.  
                                               Green Eggs and Ham
Of Course we Must Celebrate Dr. Seuss!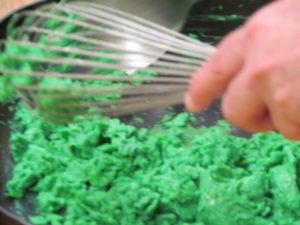 Serves: a classroom
Prep Time: 10 to 15 min teacher prep
Total Time: 15 to 20 min kid time
I'll let you make the decision on this one… You can make it with green food coloring (looks NASTY, but the kids eat it anyway)… or mix in some thawed frozen spinach. The Ham can be a cubed ham steak, or you can cut up some ham lunch meat, or you can use Canadian Bacon. Read Dr. Seuss's Green Eggs and Ham! The Kids LOVE cracking the eggs for this, they also enjoy whipping the eggs around. Bring in an electric skillet to make it easy.
Ingredients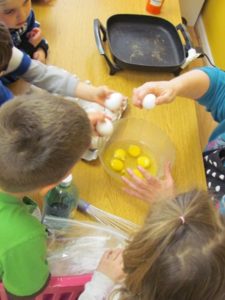 Eggs
Ham or Canadian Bacon
Green Food Color
Thawed Frozen Spinach
butter
salt
Instructions Heat up the Electric Skillet… Keep the kids away from the hot part. Let the kids break the eggs into a bowl… each kid gets a turn with an egg. Then Whisk the eggs up. Add green food color or some thawed frozen spinach. Melt butter into skillet Pour in the eggs, let cook until setting…. use a spatula and keep it moving… add a dash of salt…. add the ham or Canadian bacon pieces. Let each kid have some.
Strawberry Ladybug
So cute for Spring
Serves: a classroom
Prep Time: 5 to 10 min teacher prep
Total Time: 15 min kid time
This was a sweet treat for the kids in spring. Teaches Symmetry again. Also has knife skills. I was astonished when we made these in class and one little girl told me she had never tasted a strawberry before…WHAT? I thought she was allergic, double checked with the teacher… and we went ahead. She loved it… so did the other kids.. This one is a bit more difficult for motor skills, so I'd hold off until spring… getting those chips to stay in can be tricky, and the toothpick is poky. Ingredients
strawberries
blueberries
black licorice whips or pretzel sticks
mini chocolate chips
toothpicks
Instructions Let each child cut the green part of the strawberry off. They can do this with a table knife. Push a toothpick into the cut end of the strawberry, leaving a bit exposed… stick the blueberry on that. Decorate the strawberry's back with mini-chocolate chips. The same on each side! Push the POINTY end of the chip into the berry. Stick short pieces of black licorice whips into the bottom of the body for legs (or pretzel sticks) WARNING- this is a fumbly one… those chocolate chips don't want to stay in. Don't worry, just enjoy the process… and then eat.  
Fruit Skewers and Dip
Cutting, Mixing, Threading in a pattern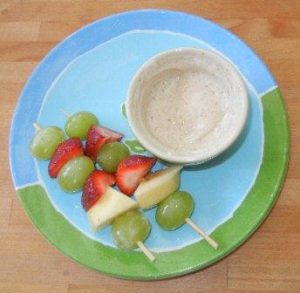 Serves: classroom
Prep Time: 10 to 20 minutes Teacher Prep
Total Time: 20 min Kid Time
This one has all sorts of learning opportunities. Threading fruit on a skewer in a pattern (might I suggest blunting the pointy end of the skewer BEFORE handing them over to the kids) Cutting fruit in chunks – cutting the green off the berry, and then slicing it in half is easy for them. You can also use banana, and kids can cut those easily…. the apple may be harder, so prep that in advance. Mixing the dip- first measure, then stir
Ingredients
Non-fat Sour Cream or Plain Yogurt
Brown Sugar
Assorted Fruit
Grapes
Strawberries
Apples
Bananas
Kiwi
Mandarin Orange segments
Instructions Prepare all the fruit that you think the kids can't cut themselves… Apples, for example. Cut some Melon into chunks or balls Peel the Banana. Let the kids cut the Banana in chunks, and slice the strawberry in half. Let the kids measure out about 1/2 to 1 cup of Non-fat sour cream or Yogurt….pour into a bowl. Let them add a spoonful of brown sugar and stir. They can take turns stirring. Thread the fruit pieces onto wooden skewers in a pattern. They can dip and eat the fruit.  
Smoothies                                                                                                                   
Use Your Imagination!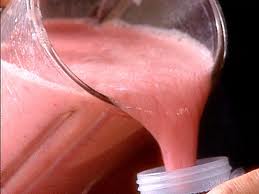 Serves: a classroom
Prep Time: 15 to 20 min teacher prep
Total Time: 10 to 20 min kid time
You'll need a blender and cups for this one. Kids can mix and match flavors…. invent something new! The base can be made of Non-Fat Yogurt… then just add fruit. If you want it cold… add ice The time it takes depends on how active you want the kids to be in preparing the fruit. If you feel they can peel and cut bananas, slice berry tops off, or even scoop kiwi out of it's skin, it will add time, but they will enjoy the process.
Ingredients
Non-Fat or Low Fat Yogurt (1 quart should feed class)
Assorted Fruits- Peeled or Greens Removed
Strawberry
Raspberry
Banana
Kiwi
Peach
Nectarine
Blueberry
and so on…..
Instructions Prepare Fruit for blending by peeling and seeding. Cut into smaller chunks. If you feel the kids have the motor skills, let them help with this. They should be able to use a table knife to cut bananas into chunks, and cut the greens off of strawberries. Now… add a cup of yogurt to the blender, let the kids add a cup or 2 of fruit (they can chose the mix), maybe add ice…. Blend Drink…. Repeat with next group    
English Muffin Pizza
Familiar, yet new tastes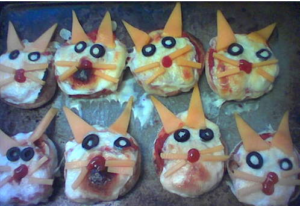 Serves: a class
Prep Time: 20 minutes Teacher Prep
Total Time: 15 – 20 min kid time
For this recipe you will need a toaster oven. Also, I found that it's good to pair kids up for this one, as a whole pizza is too much for them to finish. It's a great recipe for making faces, and for trying new flavors. Ingredients
whole wheat English muffins
Pizza Sauce (jar)
Mozzarella Cheese shredded
cherry tomatoes
olive slices
yellow bell pepper strips and triangles
Instructions Prepare the Yellow Bell Pepper by cutting it into strips for whiskers and triangles for ears. Cut the cherry tomatoes in half for noses Olive slices will be eyes Either shred the cheese or buy shredded cheese… I'd let the kids do it, but those graters can catch fingers. OUCH Preheat the oven. Let each child spread a bit of pizza sauce on the english muffin. Sprinkle a bit of cheese over. Then, make a cat face out of the veggies. Bake in the toaster oven for a few minutes… until getting melty. Let the kids admire their creation until it cools, cut in half, and let them eat it.  
Getting Kids to Try New Things
How do you get Kids to Try the Unfamiliar?   Sometimes Kids don't want to try new things… but we had a few methods that worked. If they say… "I tried that before, and didn't like it"… you say "well… as we get older, our mouths change, and the taste buds on out tongues change… so maybe they changed for you to like it" Suggest at least 2 bites. You won't know if you like something with one bite, it takes two. Make it a challenge…  try one new food every day. If you really have a picky eater, don't push… sometimes peer pressure will encourage them to try something new. If not… don't get in to a power struggle, it's not worth it. If you have a really disruptive kid… excuse him from the group. You don't want one kid turning all the kids against the new food (I've had it happen… one minute they are ready to try, the next, a goof-ball is telling them that there are boogers in the food). Sometimes knowing that they don't get to be the center of attention, and don't even get to be included in the fun… they quiet down. Make it fun, make it an adventure, make it delicious. They will try things.
Other Foods We Made?
Well… we did some Baking..   I did do a bit of baking with the kids, and while a toaster oven is ok for some things, it wasn't big enough to handle some of our projects. With some foods, I had the kids prepare and mix and stir and fill the baking pans, then I took them home to bake in my oven… it worked out just fine (with only one or two spills…)
Pumpkin Pies– We did these from scratch… I baked the pumpkins at home, and brought them to school. The kids scraped out the goop, mixed it with the other ingredients, and we poured it into pre-made shells. I baked them at home… and we ate them for our Thanksgiving feast.
Blueberry Muffins– We measured and mixed ingredients, loaded the muffin pans, and I took them home to bake. We shared them at afternoon break.
Cranberry Orange Bread– Again… mix at school… bake at home. This one had strong flavors, but the kids ate it because they made it.
  How to Fund a Cooking Program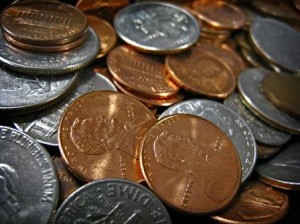 Where does the money come from?   Well… and that's the tricky part, isn't it? How to pay for a cooking program in the classroom? Our teachers always collected $10 per family at the beginning of the year, and earmarked that money for the cooking program. All products were bought in bulk and stored (except for fresh produce which was bought as needed, or harvested from the school garden) Another option is to collect ingredients once a month from parents… maybe someone could donate strawberries, and another family could contribute cereal. If the school has a garden, it would be great to make use of the produce… that's really teaching the kids where food comes from, and what to do with it. Beg the PTA for funds… then pool with other Kindergarten classes.  
The School Garden Provided Some Produce
Eat What You Harvest   One thing the Kids really loved? Going out to the school garden to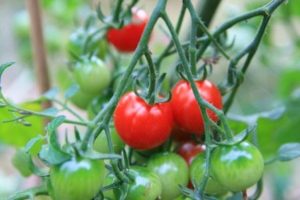 Harvest veggies like lettuce, tomatoes, snap peas and herbs. We'd bring them to the classroom and make a salad. YUM!