Scones with Candied Kumquats and Crystallized Ginger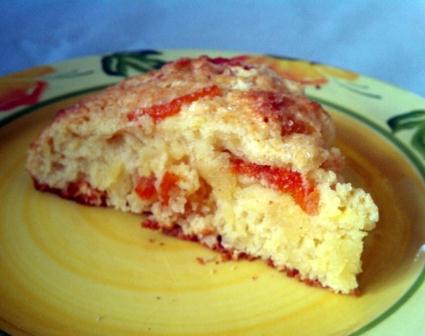 A few days ago I started experimenting with Kumquats. My last recipe was all about Candying the Kumquats (it's pretty easy, all you need are Kumquats -naturally, Sugar and Water). So now I've got these Candied Kumquats… what do I do with them? Well, they are delicious over ice cream, and you can eat them plain, or you can bake with them. I started playing around in the kitchen, and came up with a few recipes.
These Candied Kumquat Scones have the delightful sweet tart taste of the Kumquat, combined with a spicy sweet tang of crystallized ginger. So good! And much easier than you would think!