---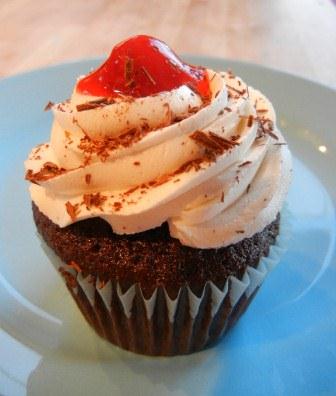 The best Black Forest Cupcake recipe reaches back to my German roots. I really needed to go there for comfort food, because, it has been a long week. Supplies are running low, tempers are flaring. We've been dealing with high school finals, soccer try outs, and a cold has been slowly working it's way through the family. Ugh.
I have to keep running to the store for tissues, cough medicine, sneeze medicine, vitamins, orange juice, and rental DVDs to entertain the savage 9 year old. Both of the girls, and the other grown up in my house have had the cold. And me? I haven't gotten sick, I just haven't had any sleep.
And now? It's day 8 of the epidemic… and other kid came home with the sniffles… darn it! thought we were done with this.
But, as anyone with more than one kid knows… the epidemic must first run its course. All will be affected. You can quarantine them, sterilize with bleach, and load them up with Vitamin C… but they will secretly lick each other (well, they did when they were 3).
Sigh…Mommy needs a cupcake.
And not just any ordinary cupcake. Something extra wonderful, with chocolate and fruit, and a luscious topping. The Best Black Forest Cupcake Recipe. Nothing else will do.
I started with a deeply chocolate cupcake, made with both melted chocolate and cocoa powder, then I filled the cupcake with a deliciously sweet tart cherry filling. When I got to the top I hesitated a moment…. a traditional Black Forest Cake is covered with Whipped Cream, but some of my people like Buttercream…. what to do? which do I make?
This being me…. I made both. (12 of one and 12 of the other)
And then I watched them all vanish.
As always, I've included step-by-step instructions for baking and assembling these Black Forest Cupcakes (I've included recipes for both toppings, so you can choose for yourself what you want to indulge in). It's not hard! Before you know it, you will be munching away on these wonderful treats.
Best Black Forest Cupcakes Scratch!
You start with a chocolate batter made from butter and unsweetened chocolate (warning… don't let the kids lick the bowl at this point, unless you have a mean streak… unsweetened chocolate is, to quote the 9 year old "UCKY") Add flour, sugar, butter, eggs and cocoa… a little buttermilk and boiling water. Ta Da! The perfect batter for chocolate cupcakes. Keep this recipe, you might want to use it for other things. Maybe glue it to the fridge.
As for the cherry filling… well… ok, I cheated a bit. I did use the cherry pie filling from a can. It's quick and easy and tastes fine for the purpose. If your great Aunt Edna left you her prize winning cherry pie filling recipe, feel free to use it (and maybe share it with the rest of us?)
In Germany, Kirschwasser (Cherry Liquor) is soaked into the cake before filling and frosting. I didn't do this… too many kids munching on the cakes… but you can if you want to
Traditional Black Forest Cake is covered in Whipped Cream… I've included that recipe here, because I happen to think it's better this way (please don't use the stuff from the spray can, it is fine for topping the kid's cocoa, but it melts too fast to be a decent frosting). I wrote up my quick and easy Buttercream recipe below… you decide what you want to do with it. Whipped cream isn't as nice after a day in the fridge, so if you are making these in advance, this could be a consideration.
Finally… chocolate shavings. Makes it look good, and makes it tastes good. Get your favorite chocolate bar and a veggie peeler, and shave up a bunch of curly bits.
Best Black Forest Cupcake Recipe
Best Black Forest Cupcake Recipe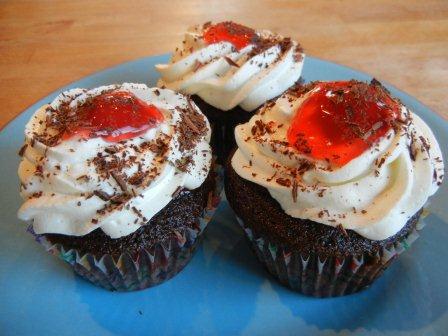 I know, I know... you can just run to the store and buy a cake mix and a can of that frosting stuff... but why? These Black Forest Cupcakes from Scratch are not hard to make, and the results are delicious!
Ingredients
CUPCAKE BATTER:

3 oz. Unsweetened Chocolate
3/4 cup Butter
2 cup Flour
1 3/4 cup Sugar
3 TBL Unsweetened Cocoa Powder
1 1/4 tsp. Baking Soda
1/2 cup Buttermilk**
2 Eggs
2 tsp. Vanilla
1 cup Boiling Water
FILLING:

1 can Cherry Pie Filling
(or use your Aunt Edna's recipe)
WHIPPED CREAM TOPPING

2 cups Heavy Cream
4 Tbl Superfine or granulated Sugar
Bar of Chocolate for Shaving
**optional**Kirschwasser (Cherry Liquor)
Instructions
Preheat Oven to 350 degrees Fahrenheit
Line 24 cupcake cups with paper liners
Cupcakes:

Set some water on to boil (you'll need a cup of boiling water)
Melt the Unsweetened Chocolate and butter together. I usually use a Pyrex Measuring Cup and a microwave for this, but you can use the stove top if you want. Set aside to cool a bit. Don't let the kids lick yet...uck
In the bowl of a stand mixer, combine the flour, sugar, cocoa powder and baking soda. Mix it up a bit.
Turn on the mixer, and pour in the chocolate/butter mixture... mix to combine.
The mixture will look thick at this point, don't worry, we'll loosen things up.
Add the buttermilk, eggs and vanilla.... mix until combined.
**note** if you don't have buttermilk, and don't feel like buying buttermilk, you can make this quick substitution- add 1 tsp of lemon juice to 1 cup of milk, let it sit 5 minutes, use as buttermilk (yes, it looks kind of yucky, but the taste is right for baking).
Slowly add the boiling water... SLOWLY, or you'll be wearing it (you do have an apron on, right?).
Run mixer on medium until everything is all mixed up and smooth-ish.
Scoop the batter into the prepared cupcake liners. I use an ice cream scoop with a thumb release for this (keeps it neat), but you can use a spoon, ladle or pitcher... up to you. You want to fill them 2/3 full.
Bake 20 minutes. (Just enough time to read a magazine article, match a basket of socks, explain to your child that NO he can't get a snake)
Let cool on a rack.... Don't even THINK about trying to fill and frost these cupcakes until they cool.. what a mess.
They cool? Did you touch them? On the bottom too?
(**If You want to sprinkle the cakes with Kirschwasser... now is the time**)
Filling:

Now for the filling... open the can... I like to pour the contents into a bowl, so I can pretend that I made it myself.
Assemby:

Using a spoon or a scoop (I have a concave coffee scoop that is perfect for this job).... scoop the top out of the cupcake, fill the cavity with some cherry filling, and drop the bit back on top. Now.. it might be a good idea to cut the bottom off of the scooped bit so that it fits better- plus you can eat the cut off bits(keeps the counter neater).
Now for the Frosting:

It is traditional to cover a Black Forest Cake with Whipped Cream, so, Whip up the Cream along with the sugar until you get stiff peaks. Don't over whip and make butter.
Pipe or spread on the whipped cream leaving a little hole or dent in the center.
Spoon a cherry into the dent.
Chocolate Shavings- Take a chocolate bar and a vegetable peeler.... peel the edge of a chocolate bar like it was a carrot. Done. NOTE- do this over a plate, then sprinkle onto the cupcakes, this gives you more control over the look. HOWEVER- handling the chocolate curls with your fingers could cause them to melt. You decide what you want to do.
Serve / Eat
Notes
You can top these with a white buttercream... but Whipped Cream is more traditional
http://angrybakery.com/best-black-forest-cupcake-recipe/
Cupcake Storage
In case there are any left over…


Quick Vanilla Buttercream Recipe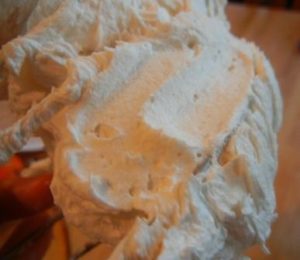 Serves: makes enough for 24 cupcakes
Total Time: 15 minutes
Ok… there is Shortening in this…. but … well… it works.
This is a go-to buttercream recipe when you need a buttercream that will hold up to decorating or travel…and it tastes pretty good.
Ingredients
1/2 cup Butter
1/2 cup Shortening
4 cups Powdered Sugar
1 tsp Vanilla Extract
Milk
Instructions
In the bowl of a stand mixer…. Whip up the butter and 1/2 cup of powdered sugar…. with mixer going, slowly add shortening a tablespoon at a time. Add in the powdered sugar slowly… add the vanilla.
Ok… let me clarify… you are adding all the ingredients slowly, while the mixer is going… sort of alternate … a bit of this, then a bit of that.
When it's all in, let it whip.
If it feels thick, add a few tablespoons of milk… whip more
still thick? more milk …. too thin? more sugar
Whip until it feels like buttercream… you should be able to run a finger down it, and it stays…. but not too thick!
Taste it… feel it…
Like it?
Done.
Step By Step Instruction for the Best Black Forest Cupcakes
With Photos!
Melt the Unsweetened Chocolate and Butter Together
A Microwave is Fine for this… don't forget to cover it, or you'll be cleaning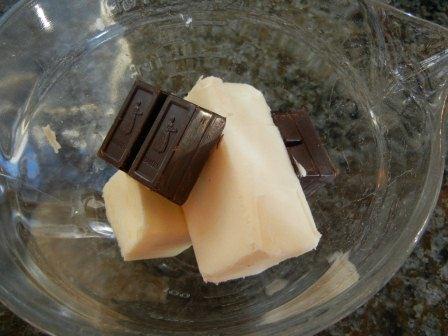 Stir the Melted Chocolate and Butter until Smooth
Let Cool a few Minutes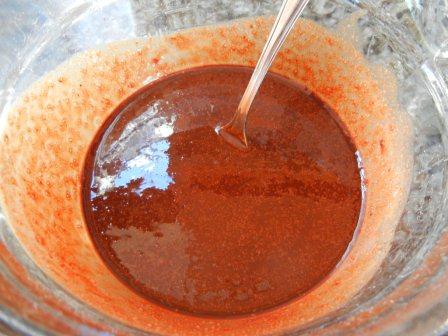 Put the Dry Stuff in a Stand Mixing Bowl
Flour, Sugar, Baking Soda and Cocoa… mix
Add in Melted Chocolate, Eggs and Vanilla
Will Look Thick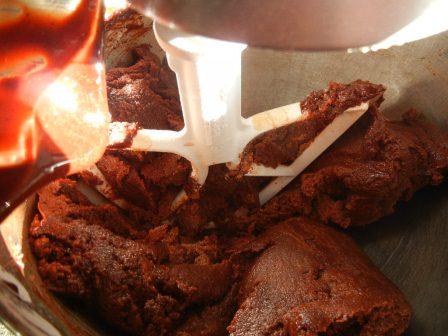 Add the Buttermilk and Boiling Water
Mix… it will be a fluid Batter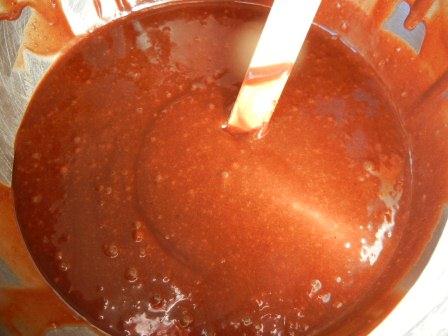 Use a Scoop to Fill the Cupcake Liners
About 2/3 full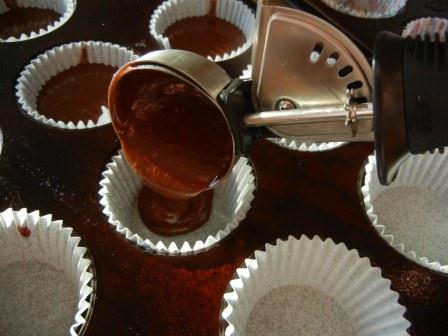 Bake 20 Minutes
Let Cool on Rack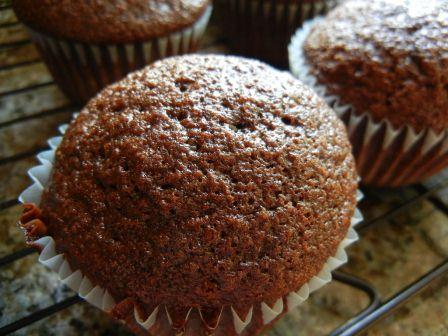 Scoop a Bit Out of the Top
Use a small scoop or a spoon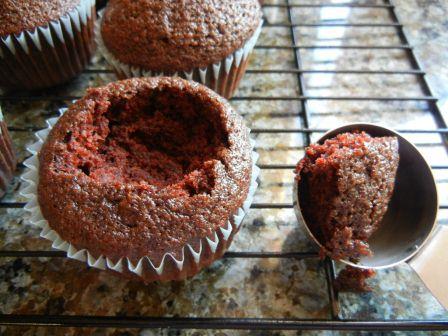 Fill the Cavity with Cherry Filling
1 to 3 Cherries Plus Goo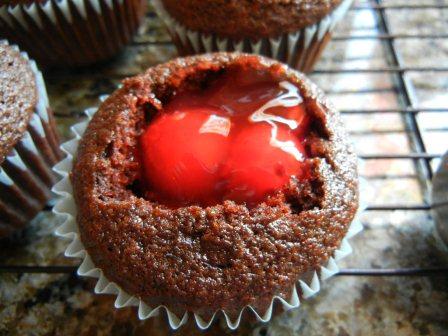 Cut a Bit From the Bottom of the Scooped Bit
Eat it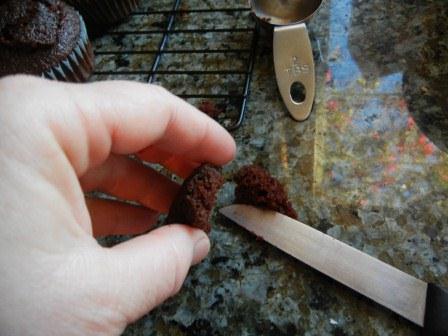 Drop the Lid Back On
See…. like Magic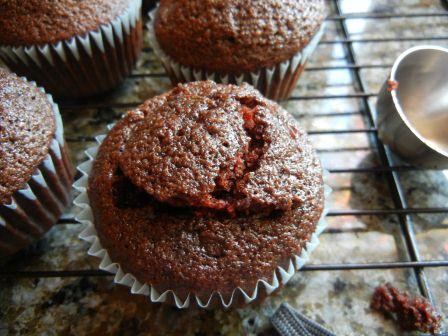 Whip Cream and Sugar To Stiff Peak
Don't over-whip and make butter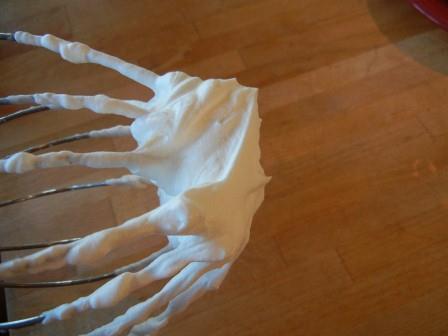 In Germany, the Whipped Cream is generally made without sugar… Americans don't react well to that. You decide what you want.
What? You Only Have 2 Hands?
Put your piping bag in a container to hold it while you fill it.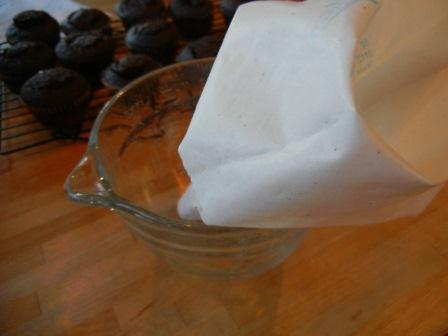 Pipe On the Whipped Cream
You Can Use a Spreader if You Want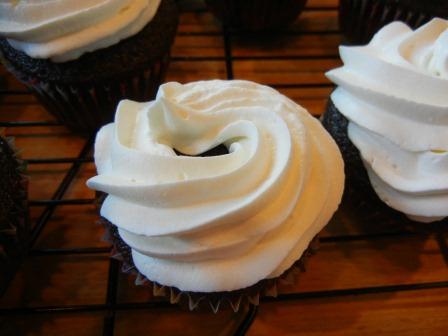 Leave a space for filling.
Drop a Cherry and some goo In the Center
mmmm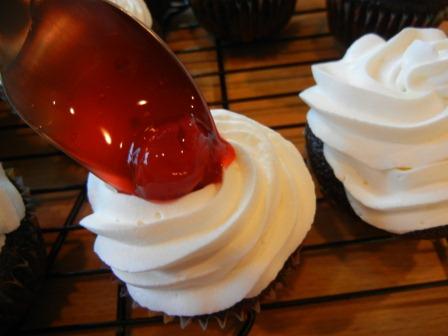 Shave Curls of Chocolate with a Vegetable Peeler
I do this onto a plate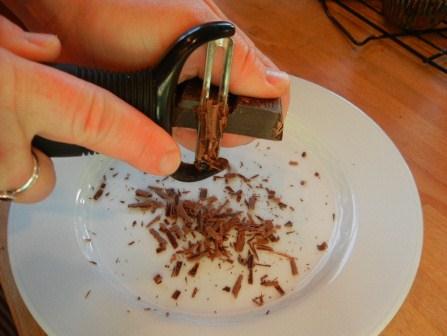 Then Sprinkle the Chocolate Shavings onto the Cupcakes
in a decorative fashion… of course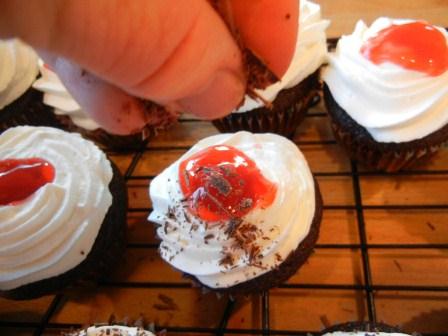 Then Serve Them UP!
Yum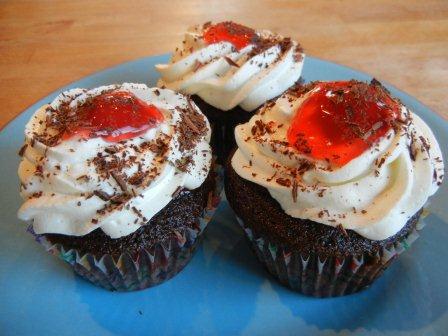 Black Forest Cake History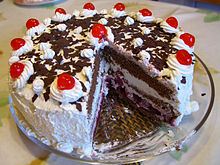 Didn't think you'd get away without learning SOMETHING, did you?
The Black Forest Cake, also known as the Black Forest Cherry Torte, is called the Schwarzwälder Kirschtorte in German. It did not get it's name from the Black Forest of legend and Fairy Tale, rather from the Kirschwasser, Kirsch Liquor used to flavor it.
In the United States, it is seldom made with Kirsch…. in Germany, by law, it can't be called a Schwarzwälder Kirschtorte without Kirsch.
The recipe has been around since the 1930s.