These are the Best Basic Sugar Cookies!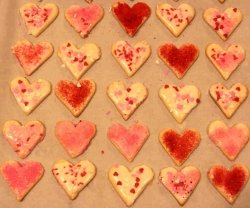 A good sugar cookie is a thing of beauty. These versatile cookies not only taste wonderful, you can decorate them ANY way you want.
You like hearts? Make hearts….
You like Zombies? Make Zombie Cookies…
Be creative! Get the Kids involved! Invite some friends, pour a glass of wine and have fun with it!